Care To Boogie With Google?

16 years, 9 months ago
(Comments)
The media mob is going online. Richard Linning demonstrates a digital dance of change.
Does the name Alexandre Auguste Ledru-Rollin ring a bell? Probably not. In his day Alexandre was renowned for the violence of his public oratory which made him a leader of the working class in France in 19th century. And for his declaration in 1848 that "There goes the mob. I am their leader. I must follow them."

The ideological flexibility on his behalf this suggests has echoes today in many aspects of public relations practice; in the opinion survey, focus-group driven public relations practiced in support of marketing goals, in the application of the same techniques to issue advocacy, public affairs and political campaigning. But if, like Denny Griswold publisher of Public Relations News, you argue that we perform a management function which tabulates public attitudes in order to engage in Cutlips & Center's "mutual satisfactory two-way communication" then where the mob or public or consumer opinion leads, public relations must follow.

Media relations remains integral to PR efforts so it is important to know where the media mob is going. And the media is going digital. Big time! A recent study released by newsroom software developers TEKgroup International reported in PR News [11 September 2006] indicated that 99% of surveyed journalists believe companies should have online newsrooms – that's 20% more than in their 2005 study.

What's more, they rank the top-five most 'important' to 'very important' elements of an online newsroom to be press releases, a search module, PR contacts, photographs and product information.

Digital Highway

No alternative then. Public relations has to jump onto the fast moving information highway because now it's computer algorithms and a Google search that produce media coverage not the seductive entreaties of a PR man or woman. It's the 'google dance' or nothing.

Not familiar with the term? The google dance is the delicate struggle between technicians at the world's largest internet search engine and those who try to manipulate the worldwide web for commercial ends [How unscrupulous firms are manipulating world's leading search engine Bobbie Johnson, technology correspondent The Guardian 21 December 2005].

At stake is Page Rank, which is a visual indicator of a site's relevance and importance.

Page Rank determines whether the first result of a search for "Dell press release" is the positive corporate message or the blog of a dissatisfied customer. See the differences for yourself below, beginning with Dell's official site:

1. Media Conference Call
2. Listen to Ro Parra, Dell senior vice president and general manager, Home and Small Business Group, as he announced news from Dell and answered questions pertaining to efforts to improve the shopping experience for consumers and small businesses in the United States who buy products and services from Dell.
3. This event occured 12 p.m. EDT/11 a.m. CDT, Thurs., July 13, 2006.
4. You can listen to a replay of the call by downloading the MP3 file.
5. There, now, that didn't hurt, did it?
6. July 18th, 2006
Read More: Dell
7. Dell obviously now has a troop of service people reaching out to find customers' problems on blogs. They even wrote to me — yes, grouchy old me. I got an email last week, while on vacation, noting that in an 11-month-old post I'd complained that my remaining working Dell, my son's was overheating.
8. http://www.buzzmachine.com/?tag=del
Despite Mary Buhay, senior vice president of corporate communications for Medialink's claim that "PR is not very curious about technology in general," there are plenty of providers of services to PR today ready to make up for this lack of curiosity: to teach us the 'google dance'.

An Invitation To Dance

This is an edited, typical unsolicited invitation to 'google dance'. Take your partner please for Step1: Text links across a wide range of sites.

XXXXX alone has 37,000 plus pages indexed by Google and links to a client's site will appear on all of these, as well as USPRwire, UKPRwire, iwantcontent.com (another 27,000 plus pages) and several others.

Now, when you are ready please, Step 2: Search engine/web directory promotion.

A real, live human (no automated scripts!) will submit a client's site details to 200+ web directories and ensure it is submitted manually to the leading search engines.

Finally Step 3: Nowhere will these services be identified as XXXXX products.

XXXXX is the service provided to PR/marketing professionals, but the links, ads and press release services are not branded and exist for them to resell to their clients.

Welcome to the new world of link farms, bait and switch and news aggregators.

Whether it's the media or any other stakeholder the internet is fast becoming – if it is not already – the information source of choice. Public relations has no option but to respond to this need. Our challenge is not just to use the net to deliver the whole truth – warts and all – but to confront the question of whether to follow the mob and "google dance" to do it.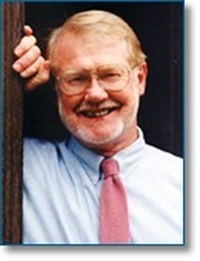 Forward, Post, Comment | #IpraITL
We are keen for our
IPRA Thought Leadership essays
to stimulate debate. With that objective in mind,
we encourage readers to participate in and facilitate discussion.
Please forward essay links to your industry contacts, post them to blogs, websites and social networking sites and above all give us your feedback via forums such as IPRA's LinkedIn group. A new ITL essay is published on the IPRA website every week. Prospective ITL essay contributors should send a short synopsis to IPRA head of editorial content Rob Gray
email
Share on Twitter
Share on Facebook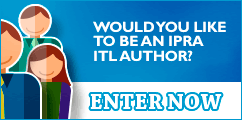 IPRAOfficial