Thought Leadership Essays
Viewing posts from April, 2015
By: Steve Kee 22/04/2015
Terrible flooding in Canada had an impact not only on many householder's lives but also on the way the casualty insurance industry communicated at a time when social media was awash with personal stories about the crisis. By Steve Kee.
By: Arunava Khan 16/04/2015
Research shows a massive shortfall in life insurance cover in India. Tata AIA is striving to improve matters through media relations, technological solutions and by developing and promoting a high quality insurance agency force. By Arunava Khan.
By: Gail S. Thornton 08/04/2015
Placing frontline managers at the heart of employee engagement drives helps build relevance and reduces the risk of target audience skepticism. By Gail S. Thornton.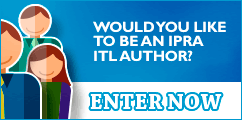 IPRAOfficial