ITL #117 Internal communications flourishes at the grassroots: the growing importance of managers in employee engagement

8 years, 8 months ago
(Comments)
Placing frontline managers at the heart of employee engagement drives helps build relevance and reduces the risk of target audience skepticism. By Gail S. Thornton.
Internal communications has seen a surge in perceived value in recent years. Names may change – more and more "internal communications" is being described as "employee engagement" – but it is clear by whatever description is used, most importantly, there are two significant and desired action items for employees to embrace: developing a sense of shared purpose and passionately following through every day on that sense of purpose. People who possess a winning attitude create positive energy and that spirit makes them relentless in driving for success. In addition, companies are recognizing that they need their employees to be facilitators of the company's goodwill, supporting the company culture, supporting change management and integration within the company, and telling the good story of what the company does.
The more employees feel informed and engaged, the better
Researchers have conducted extensive observations of private and public sector organizations and identified a clear correlation between employee engagement and performance, and more importantly between improving engagement and improving performance.
Effective employee engagement (internal communications) improves employee performance by helping align employees with company goals. Employees who have a better understanding of the wider corporate picture are better able to understand how their own job fits into the company's business goals. Equally important, the better the company listens to its employees, the better it can align its messaging to the employee audience. A strong internal communications function also helps achieve a consistency of voice that builds trust and credibility, all of which helps foster employee "ownership" of the company's goals.
When employees feel connected to an organization and their colleagues, they are likely to be more engaged in their day-to-day activities and contribute to organizational success. According to the IBM 2012 Global CEO Study, companies that outperform their peers are 30 percent more likely to identify openness (through communications) as a key influence within the organization.
The trend toward more employee engagement has been particularly visible since the global economic downturn of the late 2000's as global companies have sought to become more efficient and effective in their operations. Results from the International Association of Business Communicators Research Foundation's second Employee Engagement Survey in 2010, a survey of nearly 900 corporate leaders, directors, managers and employees from around the world make this point clearly. This survey found that senior leaders were utilizing their internal communicators nearly 50 percent more frequently than in the previous year, but companies were engaging with employees significantly more after the economic downturn.
Meeting the challenges of employee engagement
All too often, many people look for some "magic bullet" – some single miracle tactic – to overcome challenges in communications. As is usually the case, though, a mix of strategies and tactics are needed to communicate with particular audiences. Employee engagement is no exception to this, although there are three overarching elements that are critical to success: Content, Continuity and Conversation.
I. (Appropriate) Content is King.
A statement attributed to an IBM department head broadly characterizes the situation for internal communications: "Employees are drowning in information, but starving for understanding." The job of internal communications is to make important information both interesting and connective to employees; it needs to lead them to doing something valuable for both for themselves and the company. So content is king in employee engagement.
A starting point in developing content is to keep the end in mind, remembering it is all about the "Why?" An organization must be able to clearly and concisely articulate the purpose and value of its activities – whether they are initiating a new program, or communicating change– for its future success and for the ultimate commitment of its employees. They must describe the business benefits, and also potential changes in the corporate culture, its business practices, and what their new environment will look like.
Similarly, to develop appropriate content, a best practice is to take the effort to build a detailed internal stakeholder map; each employee constituency has a different concern and a different role in supporting change.
Successful communications can bring local markets and headquarters closer together, bringing stakeholders to rally behind a common vision, while poorly conceived communications can lead to misunderstandings and cultural conflict. As well, in these days when employee engagement literally can span the globe, content is not just what you say, but how you convey it. At a minimum, successful programs provide local teams with key messages, supporting messages and toolboxes with communications tools for varying audiences, allowing the local communicators the flexibility to customize these messages and tools to local needs in line with the global strategy.
Management usually knows the strategy they want to share with the employees, but often they need to learn to listen to the employees' needs and concerns about new program and changes. They should provide their employees with context for decisions: what will happen and why is it happening. Communications should explain what may change for the individual employee; this is, after all, what everybody is most interested in learning.
Companies benefit by adopting an authentic voice in their employee engagement. This authenticity – which calls for demonstrating integrity, being consistent in what is said and done internally and externally, and acting in an honest and trustworthy way – is most visible in content that does not shy away from telling employees the truth, even if the news is bad.
At its core, however, content in successful internal communications efforts must mean something to each employee. Whether you connect a global strategy and messages to local examples, whether you explain what a global strategy means for the business as a whole and the individual in a local market, or whether you take a "line of sight" approach – communicating to employees only those parts of a strategy or corporate document that are relevant to them – it is essential to communicate in terms that will resonate with the individual employee.
Research by the Center for Creative Leadership, points out that in the development of leaders approximately 70 percent comes from personal experience, 20 percent from mentors or other supervisors, and 10 percent from formal (classroom-style) learning. In Internal Communications, this guided the development of the widely-used "70:20:10 Rule" in which communications with employees should have 70 percent of relevance to the individual, 20 percent to their immediate team, and 10 percent to their company.
II. Continuity: It is Never Really "Done"
Advertising research has shown that only after a consumer has heard a receptive commercial message seven times do they even begin to identify the brand with an attribute; that is, with all the other information people receive every day, they have to hear it several times before they would recognize and remember it. In employee engagement, it is not just a matter of repetition, though; it is about continuity over time. Providing clear communications is essential not only for employees to understand and process information, but also for them to believe that the company is committed about its engagement with employees. There are certainly costs associated with internal communications, but there can be costs associated with not communicating, as well.
Employees need to see a clear commitment from the "C-Suite" to an employee engagement program – one that continues on well past the fanfare of an initial launch. Acceptance often has to overcome negative history. According to the 2013 Culture and Change Management Survey (of more than 2,200 executives, managers and employees around the world) conducted by the Katzenbach Center at Booz & Company, employee skepticism due to past failed efforts was the number one reason for resistance to engagement programs.
Many companies make the resource commitment – time resources, financial resources – to long-term programs, but also reinforce the notion that it will be a consistent program by having a metric be part of the yearly performance management system so managers and employees are both held accountable for participation and results (and more than just lukewarm acceptance).
III. Conversation: It Must Be a Two-Way Street
The recognition that internal communications should be a conversation rather than one-way traffic has led many leading companies to label the practice as "employee engagement." It is the two-way quality of engaging employees that makes it the glue that can span countries, functions and departments, and weld an organization culturally into a single whole.
Communicating with employees across the company is a two-way process, and best-in-class internal communicators see themselves as both the distributors and recipients of messages. When one thinks about communications and what makes them effective, it is easy to default to the style and format of the message and dissemination. Yet most internal communicators say it is as much about effective listening as it is distribution; many of the newer initiatives in the workplace are designed to allow the workforce to speak and leadership to listen, or at least provide some sort of feedback loop. Not only does listening inform, but it also serves as a basis for determining the effectiveness of communications and being able to make changes to tactics and messages to more effectively engage with employees.
With better information, better business decisions can be made. Employees need to understand the "what" and "why" to be fully engaged. Labor research indicates that well-informed employees are more satisfied, more creative, more productive and more committed.
To make an employee-centric model succeed, employees need to buy-in early in the process to demonstrate the commitment to a more collaborative workplace. This starts with showing that employees need to be top of mind. Surveys or employee focus groups on key topics, such as access to information, areas for collaboration and which tools employees would find useful if time and budget was no object, can be a helpful means of collecting viewpoints before an engagement program is designed. This is also a good opportunity to show that employee suggestions or information are helping to shape the program that is targeted to them.
Overcoming the challenges of employee engagement
Based on the workplace research that has been done, there is a growing trend of front-line managers becoming a key contributor to the success of internal communications programs. For one, the closer the communication is delivered to an employee, the more credible it is. Second, the easier it is to translate to that employee's perception of their own interests (because the managers have the closest relationship with the employees and can evaluate content for its relevance). Finally, the manager can deliver information "face-to-face," which is viewed as the best channel of internal communication.
Front-line managers are thus a key part of creating and sustaining a two-way conversation, as well as assessing whether the engagement effort is truly influencing or changing behavior or succeeding on another metric.
About the author
Gail S. Thornton, founder of Worldview Communications is an accomplished communications executive with global experience in pharmaceuticals/health care, biotechnology, information technology, nutritionals, medical devices and veterinary medicine, having worked for major pharmaceutical firms. She has a track record in managing U.S. and international communications, corporate and franchise public relations, media relations, employee communications, issues management and industry analyst relations. Thornton holds a B.A. degree in Journalism from Rider University, Lawrenceville, N.J., and an M.A. degree in Diplomacy and International Relations from the School of Diplomacy and International Relations at Seton Hall University, South Orange, N.J. She is currently completing a Ph.D. degree in Health Sciences at Seton Hall University.
She is a published author on topics relating to international communications and emerging markets in the Journal of International Relations and Diplomacy, Global Health Governance online journal, PR Strategist, Frontline magazine of the International Public Relations Association and Pharmaceutical Executive magazine. Currently she serves on the Board of Overseers of Seton Hall University's School of Diplomacy and International Relations and is a member of the Foreign Press Association. She received the Distinguished Alumna Service Award for Leadership from Seton Hall University and was nominated twice for the Atlas Award for Lifetime Achievement in Public Relations by the Public Relations Society of America. She is the past recipient of the Tribute to Women in Industry (TWIN) Achievement Award.
This IPRA Thought Leadership essay is an edited excerpt from a forthcoming book chapter on Employee Engagement to be published this year by InHouse Editors in two volumes: the first on Culture and Leadership and the second on Planning and Channels.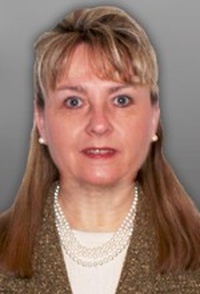 The Author
Gail S. Thornton, founder of Worldview Communications is an accomplished communications executive with global experience in health care, information technology, medical devices and veterinary medicine.
mail the author
visit the author's website
Forward, Post, Comment | #IpraITL
We are keen for our
IPRA Thought Leadership essays
to stimulate debate. With that objective in mind,
we encourage readers to participate in and facilitate discussion.
Please forward essay links to your industry contacts, post them to blogs, websites and social networking sites and above all give us your feedback via forums such as IPRA's LinkedIn group. A new ITL essay is published on the IPRA website every week. Prospective ITL essay contributors should send a short synopsis to IPRA head of editorial content Rob Gray
email
Share on Twitter
Share on Facebook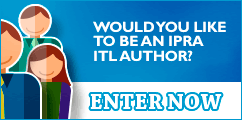 IPRAOfficial