Thought Leadership Essays
Viewing posts from October, 2016
By: Christopher Storck Ph.D 26/10/2016
The Integrated Reporting
Framework should help present a more holistic view of the organization to stakeholders. But it would be foolish for in-house communicators to stand aside and leave it all to the auditors. By Christopher Storck.
By: Renu Snehi 20/10/2016
Brands in the travel and hospitality sector can prosper by identifying the right 'influencers' to convey stories that are appealing and relevant. By Renu Snehi.
By: Annie Mutamba 17/10/2016
Misinformation and irrelevant romanticization distort perceptions of Africa in the rest of the world. The PR industry must step up and do a better job of telling the real story. By Annie Mutamba.
By: Michael T. Schröder 03/10/2016
Fear not! Despite the flood of content, marketers can win the fight for attention. By Michael T. Schröder.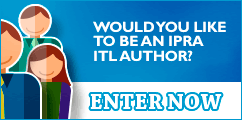 IPRAOfficial