News
By: Ulrich Gartner 01/02/2016
Declining trust in media reporting has led many corporate communicators to rethink how they deal with enquiries from journalists. By Ulrich Gartner.
By: Ulrich Gartner 05/09/2011
Social media change the way crisis communication works, but some fundamentals remain the same, says Ulrich Gartner.
By: Ulrich Gartner 18/06/2010
2009 was the worst year for the German PR industry in decades. With budgets for bells and whistles disappearing, qualities like craftsmanship and personal relations are becoming more important again. Ulrich Gartner believes PR agencies may be able to grow
By: Ulrich Gartner 01/08/2007
PR can take a lead in using new media to engage consumers online. Ulrich Gartner explains how household appliance company Electrolux used the insight that consumers like to perform in their kitchens to create quirky online reality shows.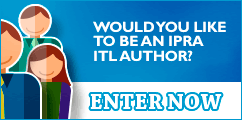 IPRAOfficial