Thought Leadership Essays
Viewing posts from July, 2020
By: Matthew Jervois 27/07/2020

The misunderstood role of the Corporate Affairs Director, and why it's not dissimilar to the Chief Operating Officer. By Matthew Jervois.
By: Ellen Gunning 20/07/2020

The PR Training Academy provides laser-focused, PR-specific skills training endorsed by IPRA to the industry worldwide. By Ellen Gunning.
By: Ben Petter 13/07/2020

History never repeats itself exactly, but the 2007-8 financial crisis may provide a few clues as to how the covid-19 crisis will, over time, affect the communications landscape. By Ben Petter.
By: Pelin Kocaalp 06/07/2020

Brands must prepare for the next generation of consumers who even before adulthood have strong values. By Pelin Kocaalp.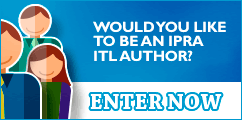 IPRAOfficial