ITL #379   Covid-19: accelerating the evolution of corporate communications in Central & Eastern Europe

2 years, 8 months ago
(Comments)
History never repeats itself exactly, but the 2007-8 financial crisis may provide a few clues as to how the covid-19 crisis will, over time, affect the communications landscape. By Ben Petter.
Back in October, the Global Health Security Index was published. It ranked 195 countries worldwide in terms of pandemic preparedness. It's a fascinating read, not least because, on the eve of the covid-19 crisis, it concluded that the two countries best prepared for a pandemic were…the US and UK.
The Index was not particularly kind to countries in Central & Eastern Europe (CEE). Only three broke into the top 30, and they were the smallest countries in the region: Slovenia (12th), Latvia (17th) and Estonia (29th).
To say that CEE has ripped up the Index's ranking in its handling of covid-19 would be an understatement. At the time of writing, across the 11 EU member states in CEE – more than 100 million people overall – 4,751 people have been lost to covid-19. Even Germany, which has controlled the virus more effectively than most, has more than double the number of deaths per million of the population.
How is this explained?
There are no doubt multiple factors, but it seems clear that early lockdowns, before serious outbreaks had taken hold, made a huge difference. Across CEE, restrictions started to be introduced at about the same time as the largest Western European countries, but the UK, France, Spain and Germany all had their first confirmed covid-19 case at the end of January. It took 4-5 more weeks for the first cases to be recorded in CEE, which enabled 10 out of the 11 CEE member states to introduce restrictions before they had suffered a single covid-19 death.
The control that the lockdowns exerted over the spread of covid-19 has enabled CEE countries to be in the vanguard of the easing of lockdown measures, but the economic damage will still be very significant. The outlook for each country is different, of course, but the European Commission's Spring Economic Forecast did indicate that most of CEE may bounce back slightly faster than Western Europe. Only six countries in Europe are projecting GDP growth by the end of 2021 compared with pre-crisis levels, five of which are in CEE; four of the other six CEE member states are forecasting a modest GDP decline of less than 2%.
But even if CEE does prove to be relatively resilient economically, change is coming, and it will touch communicators in this region in various different ways. This is where a look back at the financial crisis can be instructive because, in the years after 2007-8, we saw three broad trends in corporate communications, all of which are likely to be accelerated by the covid-19 crisis:
Decentralisation – giving more autonomy to local teams
Every international business runs some version of a 'hub and spoke' communications model, with global or regional headquarters as the hub and local entities as the spokes. The variation is over how much control the hub retains. We call it 'command and control' vs 'local autonomy'. After the financial crisis, a few companies moved towards 'command and control', but far more shifted to 'local autonomy', mostly because of resource pressure: no other model was viable.
There were two other factors as well:
First, it was never easy to generate high-value coverage with the kind of global news HQs would often churn out, but it became almost impossible as newsrooms started to shrink.
Second, the increasing emphasis in corporate communications on dialogue over monologue, and the subsequent need for speed, strongly favoured the 'local autonomy' model.
The ongoing pandemic will intensify both of these factors.
But we are not just likely to see more autonomy for local communicators working within international companies. Local leadership teams will also be empowered. If covid-19 has taught us anything, it's that no two countries are the same. A lot of businesses are therefore now recalibrating the way they are positioned to all of their stakeholder groups (including employees) and this can really only be done locally, with a key role for market CEOs, many of whom are emerging from the covid-19 crisis with their profile significantly enhanced.
This also matters because there seems little sign so far that covid-19 will ease the 'war for talent' in CEE. In PwC's 2019 CEO survey, 51% of CEOs in CEE ranked 'the availability of key skills' as their number one concern – the only region in the world which saw it as the top priority. The problem has been particularly acute in countries such as the Czech Republic and Poland, which finished 2019 with historically low unemployment rates (1.9% in the Czech Republic, 2.9% in Poland), but also Hungary, Slovenia, Romania and Bulgaria, and some regions in countries like Slovakia, where the rate was well below the EU average of 6.5%.
I am yet to meet a senior business leader in CEE who thinks a rise in the national unemployment rate will fix their 'people problem', and local leadership teams will have a vital role in the strategic employer branding programmes which will be needed to attract and retain the best talent.
Regulatory and taxation threats will require public affairs capacity
The last financial crisis led to a greater focus on government relations/public affairs in CEE, as companies saw the emergence of new regulatory and fiscal threats – as well as some opportunities. This will surely happen in the next phase of the covid-19 crisis as well because it seems inevitable that the economic damage will lead to additional taxation and regulatory threats. No sector will be immune.
In turn, expect to see a strengthening of the links between external communications and public affairs (what we call 'corporate affairs', which has taken time to take root in CEE) and attempts to coordinate advocacy work across multiple countries in the region. Throughout the covid-19 crisis, CEE governments have observed and learned from the experience of neighbouring countries. They are likely to continue looking abroad for inspiration in the recovery phase. Having eyes and ears in multiple countries will become important as a result.
Evaluation metrics will need to more directly reflect business value
Finally, the 2007-8 crisis led, rapidly, to the rejection of old-school evaluation metrics (such as coverage volumes) in favour of a more honest assessment of how communications was – or wasn't – driving business value. There will be even greater emphasis on this as we emerge from the covid-19 crisis. If communications activity isn't either delivering growth or protecting the business' licence to operate, and doing so in obvious and tangible ways, it will be vulnerable.
Communicators across CEE – as everywhere else – have been front and centre throughout the covid-19 crisis, at their rightful place at the heart of every organisation. But change is coming, and if they are to stay there, both they and the consultants who support them will need to adapt.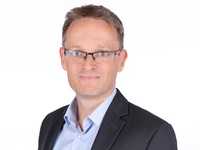 The Author
Ben Petter is Managing Partner at Lomond Corporate Relations, a Public Affairs and Corporate Communications consultancy based in Central & Eastern Europe. Prior to the establishment of Lomond, he was Grayling's Chief Operating Officer for Europe.
mail the author
visit the author's website
Forward, Post, Comment | #IpraITL
We are keen for our
IPRA Thought Leadership essays
to stimulate debate. With that objective in mind,
we encourage readers to participate in and facilitate discussion.
Please forward essay links to your industry contacts, post them to blogs, websites and social networking sites and above all give us your feedback via forums such as IPRA's LinkedIn group. A new ITL essay is published on the IPRA website every week. Prospective ITL essay contributors should send a short synopsis to IPRA head of editorial content Rob Gray
email
Share on Twitter
Share on Facebook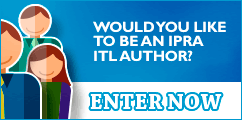 IPRAOfficial