Thought Leadership Essays
Viewing posts from December, 2009
By: Firas Sleem 17/12/2009

Who says you can chuck PR in times of financial crisis? Certainly not Firas Sleem who is convinced that those companies that emerge from the downturn with the least perceptual damage will be best placed to prosper.
By: Radhika Shapoorjee 17/12/2009

Positive leadership and inclusive growth are paving the way for India's future due to successful democracy on an epic scale, writes Radhika Shapoorjee.
By: Zhenya Pankratieva 17/12/2009

Market research across Ukraine, Kazakhstan and Azerbaijan has provided fascinating insights into what motivates prosperous customers in the region. By Zhenya Pankratieva.
By: Kristy Nicholas 17/12/2009

Kristy Nicholas outlines the strategy for putting airline ExpressJet on the map.
By: Didier Lagae 17/12/2009

The economic downturn has ravaged many businesses. Yet, as Didier Lagae points out, some PR agencies have continued to prosper. What is their secret?
By: Maria Gergova 17/12/2009

In her final letter to the readers of Frontline, IPRA President 2009 Maria Gergova assesses her legacy in the role, ponders what she has learnt and highlights the importance of positive communication.
By: Gillian Findlay 17/12/2009

The recent launch in South Africa of the third version of the King Report on corporate governance has underlined the heightened role for public relations practitioners within organisations, writes Gillian Findlay.
By: Anne Costello 17/12/2009

Handling a crisis in today's era of social networking and video sharing websites requires a fresh approach, writes Anne Costello.
By: Rishi Bhattacharya 17/12/2009

Rishi Bhattacharya moved into Public Relations after working in television as a political correspondent. Although the transition is difficult, he wonders why more journalists aren't making the switch.
By: Lydia Buchtmann 17/12/2009

Lydia Buchtmann charts the practical use of conventional and new media during the Chinese melamine milk contamination crisis in Australia.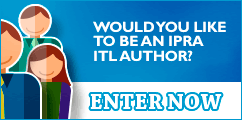 IPRAOfficial