Thought Leadership Essays
Viewing posts from January, 2020
By: Amy Wahome 27/01/2020

Things would have turned out far better for Kenya's once high-flying betting companies had they spent less time cultivating a brash image and invested more in stakeholder management and a sustainable positioning. By Amy Wahome.
By: Ilissa Miller 20/01/2020

Businesses in the communications sector have been slow to apply lessons from the sharing economy. By Ilissa Miller.
By: Stephen Dupont 13/01/2020

Futurists are not only curious, they've learned to train their curiosity to see things others don't. Doing so allows them to anticipate customer needs to develop more effective communications. By Stephen Dupont.
By: Maril MacDonald 06/01/2020

The communication profession must recognize and understand the differences between "change" and "transformation" and develop the distinct skills each require. By Maril MacDonald.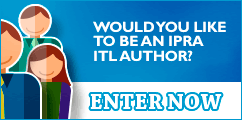 IPRAOfficial