Thought Leadership Essays
Viewing posts from March, 2016
By: Phil Carpenter 28/03/2016
Traditional PR agency structures may promote 'bad behavior' that restricts growth and denies clients the best people to work on their business. By Phil Carpenter.
By: Sharmistha Ghosh. 21/03/2016
Following legislative change, CSR spending in India is projected to surge, making it more important than ever to select the right NGO partners. By Sharmistha Ghosh.
By: Roger Frizzell 14/03/2016
In order to protect corporate reputation, Chief Communications Officers must develop a personal radar system for recognizing defining moments as they occur – and then act quickly and decisively to influence the outcome. By Roger Frizzell.
By: Eike Alexander Kraft 07/03/2016
A new, more integrated setup at AccorHotels has improved efficiency, delivered greater impact and boosted team spirit. By Eike Alexander Kraft.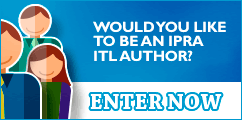 IPRAOfficial