Thought Leadership Essays
Viewing posts from July, 2018
By: Claudia Macdonald 30/07/2018
Communicators in New Zealand must be creative and ingenious to overcome a range of challenges, including comparatively small budgets. By Claudia Macdonald.
By: Alistair Peck 23/07/2018
Due to pollution, environmental degradation and depletion of natural resources, our planet seems to be hurtling towards disaster. We all have a part to play in averting catastrophe by championing sustainability. By Alistair Peck.
By: Jessica Adelman 16/07/2018
At a time of nosediving trust, retail giant Kroger is striving to reduce hunger by eliminating food waste. By Jessica Adelman.
By: Tina McCorkindale, Ph.D., APR 09/07/2018
Research shows that social media influences decision-making across industries and age groups. By Marcia DiStaso and Tina McCorkindale.
By: Michael Tobias 02/07/2018
More channels, eroding trust in traditional media and new demands on the client side: the world of PR is changing dramatically. But these market challenges could form a new type of communication agency. By Michael Tobias.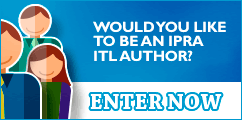 IPRAOfficial