ITL #280  - Living large in a small world: PR in the land of the number eight wire

5 years, 1 month ago
(Comments)
Communicators in New Zealand must be creative and ingenious to overcome a range of challenges, including comparatively small budgets. By Claudia Macdonald.
New Zealand is a small country. So small it is sometimes left off world maps. And while its total population, at nearly five million people, is close to that of Ireland and Norway, its location at the bottom of the world means it is often treated as just another state of its near and bigger neighbour, Australia. It's hardly surprising, as the whole of NZ has as many people as the Australian State of Victoria.
However, rather than submit to the role of regional bit-player, we like to make our mark. Kiwis think they invented the term 'punching above our weight'. When looked at from a socio-political and sporting perspective, this is largely true. Our current Prime Minister – under 40, female, unmarried and just had her first child – is not that unusual given we were the first country to grant women the vote, while our national rugby team, the All Blacks, are pre-eminent against much bigger countries like England, South Africa and Australia.
Still, what has this to do with public relations and specifically, the corporate/consumer world of public relations that my agency specializes in?
Our country size means that global brands often assign State-sized budgets to public relations campaigns. Ironically, this inevitable fact of economics leads not to insignificance and under-achievement by the PR consultancies of our country. Instead the opposite is true.
Additionally, our size makes us an interesting test market. And a number of multi-nationals try products and services in New Zealand before they make it to the world stage.
As a regional PR agency, owned by a global communications company – DDB – Mango is lucky enough to work for many blue-chip clients as well as a number of boutique Kiwi brands.
The inevitable 'small' budgets means we need to think smarter and more creatively than those in bigger markets. This ability to make do through creative solutions is part of Kiwis' DNA and gave rise to its own popular phrase (and mindset), "the number 8 wire mentality" https://en.wikipedia.org/wiki/Number_8_wire
Creativity and ingenuity
In New Zealand this means PR agencies often need to be more creative in their approach, which is a good thing as money can sometimes be a creative crutch. And while we'd love big budgets every time, in reality the smaller ones challenge us to deliver creative solutions and good ROI.
A campaign for small ISP provider Orcon was created 'on the smell of an oily rag' (another Kiwi colloquialism). But because it was born of a genuine consumer insight, the activity truly resonated with the target audience, and results were above expectation given spend.
While many of our challenges can be put down to our small size, we also have geographical ones. Given our length (1,600 km/900 miles), our narrowness (widest point 450km/280 miles), and the 23km/14m body of water between the two islands, experiential and roadshows, while incredibly effective for creating buzz and shareable content, are often deemed too expensive to implement on a broad scale.
Reaching a mass audience is difficult as numbers are so small. The majority of New Zealanders live in Auckland but focusing on this city exclusively means brands can be accused of bias. On top of this, we have more than 200 ethnicities, so how do we talk to them all?
Our third challenge is the rapid change in media – both channels and consumption. As we know, fewer and fewer are getting news from traditional media; new forms of media – pay per view websites, regional online newspapers, specialist magazines – are popping up and millennials are getting 'news' from niche online media and influencers. The latter market is a mixed bag of micro, macro and celebrities, totalling probably no more than 500.
To overcome this we take a very bespoke approach to our media and influencer campaigns, identifying an exclusive for a mass media outlet, a cross channel angle with content for a consumer lifestyle magazine and an experience for the right influencer.
When it comes to creating a PR programme that achieves what it's required to, New Zealand agencies need to be creative and bring their 'no. 8 wire' game to overcome these unique challenges.
Launching a new product for McDonald's
Launching a new product and service for McDonald's provided an excellent test case for us. Create Your Taste (CYT) was a product where customers could select multiple options to create a gourmet burger to their personal taste. The challenge for McDonald's was that traditional ATL would not work as CYT was being rolled out one restaurant at a time.
Mango worked with McDonald's to create a dual-focused campaign that combined localized media relations and stakeholder communications with a staggered micro and media influencer roll out.
Seen as a category revolution that would help address brand perception problems while increasing sales, McDonald's also wanted the launch to promote its role as a local employer, its use of fresh and local ingredients, and its commitment to innovation.
In New Zealand, a high proportion of visits to McDonald's are drive-thru, resulting in a fairly transactional, disengaged relationship. As part of our campaign, we wanted to bring back the magic to visiting a McDonald's. Our insight was that we needed to hero the experience, not just the build-your-own burger.
We also knew that in this country there is general scepticism about anything McDonald's promotes itself, especially among journalists. We had to focus on stimulating others to have CYT conversations and share their CYT experiences on our behalf.
Our approach
We took a dual strategic approach, targeting two customer audience segments individually.
The first was to hero the local restaurant franchisees and enable McDonald's loyalists and media to experience CYT personally.
The second was to dial up the gourmet, personalisation elements of the product and experience, using a rich, content-driven approach via key influencers to create credibility and halo the brand, targeting new audiences.
Phase one focused on local jobs created by the addition of CYT to a restaurant. This was undertaken restaurant by restaurant as CYT was introduced.
Franchisees hosted 'friends and family' nights with stakeholders, local influencers and media to experience CYT first-hand
Local media pitches highlighted benefits of CYT to community, including creating local jobs
Journalists interviewed franchisees and crew at restaurant while experiencing CYT
Phase two was designed to engage our sceptical gourmets through an influencer campaign.
59 influencers selected based on strength of influence and love of food
Invited to share own experience and personalised burger via social channels
Key content boosted to achieve broader reach
Content was rolled out over time
Impact
The campaign ran over six months and was included in McDonald's brand measurement research. Because there was no above the line until all restaurants were on board, the company's brand measure survey directly reflected the impact of our campaign.
Increased brand measures, grew awareness and drove visitation to sell more burgers
Positive media and engaged influencers
96 pieces of positive media coverage reaching 4.5million
128 pieces of influencer coverage reaching 3.4 million
319,000 social content engagements with an engagement rate of 10.2%
Arguably, one of the reasons this campaign was so successful was because our challenges forced us to be creative and efficient in our approach.
While New Zealand's challenges are, well, challenging, I believe it certainly helps us do things other markets might never consider possible. Next time you have a big budget, pretend it is much, much smaller. It may help you develop out of the box ideas that punch above their weight.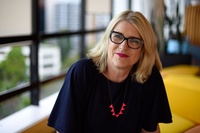 Forward, Post, Comment | #IpraITL
We are keen for our
IPRA Thought Leadership essays
to stimulate debate. With that objective in mind,
we encourage readers to participate in and facilitate discussion.
Please forward essay links to your industry contacts, post them to blogs, websites and social networking sites and above all give us your feedback via forums such as IPRA's LinkedIn group. A new ITL essay is published on the IPRA website every week. Prospective ITL essay contributors should send a short synopsis to IPRA head of editorial content Rob Gray
email
Share on Twitter
Share on Facebook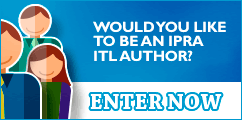 IPRAOfficial