Thought Leadership Essays
Viewing posts from December, 2016
By: Carol Levine 29/12/2016
Legislation to legalize marijuana for recreational use will likely be tabled by the Canadian government in 2017, bringing interesting PR challenges in its wake. By Carol Levine.
By: Camilla Lercke 23/12/2016
Many B2B businesses ignore the power of storytelling in the mistaken belief that emotionally driven brand communication belongs only in the B2C realm. By Camilla Lercke.
By: Sandra Sinicco 12/12/2016
If public relations is to deliver the results clients crave, practitioners must embrace new ways of working. By Sandra Sinicco.
By: Lyle Closs 05/12/2016
Settling on the right PR agency network solution can be a big headache for clients. What should be borne in mind when making a decision? By Lyle Closs.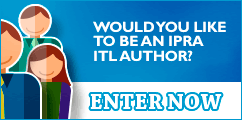 IPRAOfficial