News
Viewing posts from January, 2019
By: Marci Kaminsky 28/01/2019
Employees are your best brand advocates, particularly in an environment driven so extensively by social media and word-of-mouth communications. By Marci Kaminsky.
By: Norty Cohen 21/01/2019
Some consumers actively want to become 'friends' with brands. The challenge is to deepen connections with them. By Norty Cohen.
By: Tim Skelton-Smith 14/01/2019
Digital content created by businesses serves a purpose and is often of high quality. However, it is not news and teams producing it should not view real news outlets as an extension of their digital strategy. By Tim Skelton-Smith.
By: Maria Gergova 08/01/2019
Advocacy communications within a larger advocacy strategy should always start with strategic framing analysis of major news media sources. By Maria Gergova-Bengtsson and Georgi Ivanov.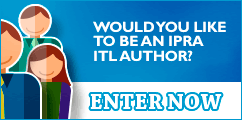 IPRAOfficial