Thought Leadership Essays
Viewing posts from January, 2022
By: Johan Melchior 31/01/2022

Price point and sustainability considerations were at the heart of the highly newsworthy decision to introduce a range of 'unnatural' diamonds. By Johan Melchior.
By: Emma Richards 24/01/2022

Global technology giant Microsoft engages employees as advocates and publishers online and shares powerful stories about how its solutions are changing the world. By Emma Richards.
By: Matt Peacock 17/01/2022

If all goes to plan, the new International Sustainability Standards Board will apply the principles of public company financial reporting to every aspect of ESG disclosure. By Matt Peacock.
By: Girish Balachandran 10/01/2022

Agencies must question briefs. Are clients genuinely concerned about the environment, or are we being asked to churn out ESG friendly content just to make them look good? By Girish Balachandran.
By: Adam Harper 03/01/2022

Don't let the games fool you – the metaverse has business at its core. That's going to challenge businesses and communicators to transform what they do. By Adam Harper.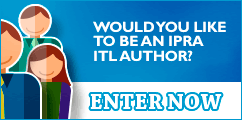 IPRAOfficial