News
Viewing posts from November, 2019
By: Jeff Risley 25/11/2019

Lack of public trust in energy infrastructure projects presents a big challenge. By Jeff Risley.
By: Ellen Gunning 18/11/2019

Writing a book inevitably introduces you to new people and new concepts. And it's hard to beat the sight of your own name on the cover. By Ellen Gunning.
By: Simon Sproule, 11/11/2019

An integrated communications model can be a hugely effective and efficient way to manage an increasingly complex and interconnected stakeholder universe. By Simon Sproule.
By: Rakhee Lalvani 04/11/2019

If a brand can connect with people through a suitable emotional trigger, it becomes more real, infinitely more personal and far more compelling than an advert that bangs on about amazing product features. By Rakhee Lalvani.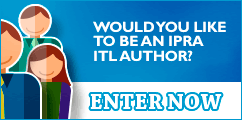 IPRAOfficial