Thought Leadership Essays
News
Thought Leadership Essays
IPRA thought leadership (ITL) essays deliver relevant and engaging content for anyone involved in Public Relations with an international dimension. They provide valuable insight and forthright opinion on the key trends and live issues that really matter in the fast-changing world of Public Relations today.
By: Ina Nikolova 19/02/2018

To track and measure content marketing effectiveness, marketers should focus on applying metrics in six different areas. By Ina Nikolova.
By: Anne Bahr 12/02/2018
A new model of brand citizenship has emerged that calls for companies to demonstrate they have the best interests of their customers and employees at heart. By Anne Bahr Thompson.
By: Monique Hendriks 05/02/2018
Insight comes from listening in a way that bridges the gap between our own mindset and that of others. By Monique Hendriks.
By: David Amerland 31/01/2018
Notable global corporations and even the US military have come to appreciate the power of empathy. While for PR practitioners, greater success may be achieved by taking shared journeys and finding common ground. By David Amerland.
By: Steve Drake 22/01/2018

Selecting an agency able to deliver globally while sticking to budget is far from easy. Here are the questions to ask. By Steve Drake.
By: Patricia Obozuwa 16/01/2018
All too often, the complexity and diversity of a whole continent is boiled down into an inadequate single story. By Patricia Obozuwa.
By: Anna Ruth Williams 03/01/2018

What the PR industry needs from higher education is graduates able to create digital content and with the skills to measure communications impact. By Anna Ruth Williams.
By: Kumi Sato 18/12/2017

Cosmo, formed in 1960, is a pioneer of PR in Japan. Ensuring it has a healthy future is an important consideration for current owner, Kumi Sato.
By: Franco Giacomozzi 17/12/2017
A prominent agricultural foundation in Italy is nurturing belonging, identity and engagement among its diverse group of stakeholders through a five-point communications strategy. By Franco Giacomozzi.
By: Roger Darashah 04/12/2017

Although the PR industry is squeezed by competition from many fronts, earned media retains its power. Delivering this is what sets PR apart. By Roger Darashah.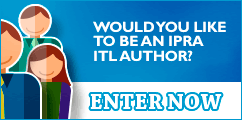 Authors
Archive
2018
2017
2016
2015
2014
2013
2012
2011
2010
2009
2008
2007
2006
Tweets by @ipraofficial