Thought Leadership Essays
News
Thought Leadership Essays
IPRA thought leadership (ITL) essays deliver relevant and engaging content for anyone involved in Public Relations with an international dimension. They provide valuable insight and forthright opinion on the key trends and live issues that really matter in the fast-changing world of Public Relations today.
By: Tatevik Simonyan 18/05/2020

Organizations have reacted to the changes brought by the pandemic in varying ways. Some wisely, others less so. By Tatevik Simonyan.
By: Rob Gray 11/05/2020

Winning a GWA can make a big impression, as the team behind last year's Grand Prix victory have found. By Rob Gray.
By: Dr. Joseph A. Brennan 04/05/2020

The CEO's role in a crisis is to provide leadership across six key tasks. Public relations counselors must educate and support executives about this role. By Joseph A. Brennan.
By: Faith Senam Ocloo 27/04/2020

Young PR talent in Ghana needs more mentoring and coaching to reach its full potential. By Faith Senam Ocloo.
By: Ramya Sahasranaman 20/04/2020
Bots are helping organizations boost performance in many remarkable ways, but they still have their limitations. By Ramya Sahasranaman.
By: Ovidia Lim-Rajaram 13/04/2020
The first pandemic of the digital age is highlighting the benefits of a social-first communications strategy. By Ovidia Lim-Rajaram.
By: Daniel Silberhorn 06/04/2020

There's much to be learnt from comparing the coronavirus and climate change crises. By Daniel Silberhorn.
By: Sukanti Ghosh 30/03/2020

Strategic communications must evolve to become better partners to the CEO and business. By Sukanti Ghosh
By: Suzanne Ffolkes 23/03/2020

How the Optical Society (OSA) uses social media to tell its stories, fight disinformation and engage with influencers. By Suzanne Ffolkes.
By: Mercedes Córdova 16/03/2020

A mismanaged crisis often sparks a second, even greater crisis that has the potential to prove fatal for the organization in the firing line. By Mercedes Córdova.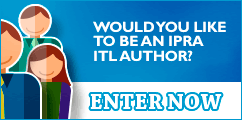 IPRAOfficial