Thought Leadership Essays
News
Thought Leadership Essays
IPRA thought leadership (ITL) essays deliver relevant and engaging content for anyone involved in Public Relations with an international dimension. They provide valuable insight and forthright opinion on the key trends and live issues that really matter in the fast-changing world of Public Relations today.
By: Gabrielle Gambrell 05/04/2021

Communication has a critical role in helping to eliminate stigmas and misinterpretations. By Gabrielle Gambrell.
By: Hannah Patel 29/03/2021

To stand out from the crowd, b2b brands will need to take a leaf out of the b2c marketing playbook and create content that's more engaging, entertaining and emotive. By Hannah Patel.
By: Neha Jain 22/03/2021
Following the massive shocks and upheavals of the last year, communicators must understand and embrace the new rules for a new world. By Neha Jain.
By: Siddhartha Mukherjee 15/03/2021

India is a fast-paced, energetic and 'emotional' economy which presents a myriad of learning opportunities for brand management and communications professionals. By Siddhartha Mukherjee.
By: Charlotte West 08/03/2021

For more communications professionals to make it into the C-suite, our industry must get better at using measurement to understand the multifaceted ways reputation is shaped. By Charlotte West.
By: Sunil John 01/03/2021

The PR industry in the Middle East PR is set for strong growth over the coming decade, powered by state-owned investment funds and national champions. By Sunil John
By: Stephen Waddington 22/02/2021

The public relations discipline has emerged stronger from covid-19 but it needs to build on its legacy from the crisis with innovation in education, learning and development. By Stephen Waddington.
By: Daniel Silberhorn 15/02/2021

The year of the pandemic may have been a watershed for CSR. But a gap remains between what people want companies to prioritize, and what companies do. By Daniel Silberhorn.
By: Sally Maier-Yip 08/02/2021

Many businesses have misjudged the Chinese market. Here are five blunders to avoid. By Sally Maier-Yip.
By: William Moss 01/02/2021

A global company, a dangerous time and five hard-won lessons in risk communication. By William Moss.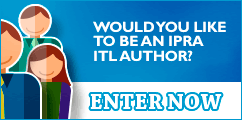 IPRAOfficial