Thought Leadership Essays
News
Thought Leadership Essays
IPRA thought leadership (ITL) essays deliver relevant and engaging content for anyone involved in Public Relations with an international dimension. They provide valuable insight and forthright opinion on the key trends and live issues that really matter in the fast-changing world of Public Relations today.
By: Takashi Inoue 02/04/2018

In an interconnected world where things change rapidly and there is only a short time to react or formulate new strategies, public relations must be an ethical form of relationship management, based on two-way communications and self-correction. By Takashi Inoue
By: https://www.ipra.org/dashboard/my_cms/itle/add/ 26/03/2018
In today's 'Post Truth' world of alternative facts and social media bots, PR practitioners must commit to honesty and integrity. By Chris Cartwright.
By: Flavia Bonfá 21/03/2018
Technology is transforming the workplace and the global economy. It will also trigger a social revolution for which we must prepare. By Flavia Bonfá.
By: Amit Misra 13/03/2018
Communication professionals have a big role to play in driving a shift in the tone of public discourse away from cynicism and discourtesy towards a culture of openness and respect. By Amit Misra.
By: Rob Gray 27/02/2018

The IPRA Golden World Awards for Excellence 2018 has opened for entries. What did success mean for last year's GWA Grand Prix winner Weber Shandwick? By Rob Gray.
By: Ina Nikolova 19/02/2018

To track and measure content marketing effectiveness, marketers should focus on applying metrics in six different areas. By Ina Nikolova.
By: Anne Bahr 12/02/2018
A new model of brand citizenship has emerged that calls for companies to demonstrate they have the best interests of their customers and employees at heart. By Anne Bahr Thompson.
By: Monique Hendriks 05/02/2018
Insight comes from listening in a way that bridges the gap between our own mindset and that of others. By Monique Hendriks.
By: David Amerland 31/01/2018
Notable global corporations and even the US military have come to appreciate the power of empathy. While for PR practitioners, greater success may be achieved by taking shared journeys and finding common ground. By David Amerland.
By: Steve Drake 22/01/2018

Selecting an agency able to deliver globally while sticking to budget is far from easy. Here are the questions to ask. By Steve Drake.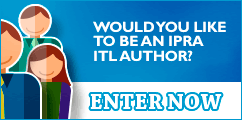 Tweets by @ipraofficial