News
News
Thought Leadership Essays
By: Kristian Eiberg 24/02/2020

The relationship between the CEO and the communications advisor seems unmanaged in practice, but the advisor can proactively demonstrate their professional value. By Kristian Eiberg.
By: Karin Lohitnavy 17/02/2020

Strong and sustained economic growth has made Thailand an attractive proposition for international brands. But while opportunities are rife, it's not an easy market to crack. By Karin Lohitnavy.
By: Lena Soh-Ng 10/02/2020

Companies that are open, genuine and communicate often have far stronger reputations. By Lena Soh-Ng.
By: Gerry McCusker 03/02/2020

What good is a holding statement in an age when people want quick fixes, instant answers and rapid responses? By Gerry McCusker.
By: Amy Wahome 27/01/2020

Things would have turned out far better for Kenya's once high-flying betting companies had they spent less time cultivating a brash image and invested more in stakeholder management and a sustainable positioning. By Amy Wahome.
By: Ilissa Miller 20/01/2020

Businesses in the communications sector have been slow to apply lessons from the sharing economy. By Ilissa Miller.
By: Stephen Dupont 13/01/2020

Futurists are not only curious, they've learned to train their curiosity to see things others don't. Doing so allows them to anticipate customer needs to develop more effective communications. By Stephen Dupont.
By: Maril MacDonald 06/01/2020

The communication profession must recognize and understand the differences between "change" and "transformation" and develop the distinct skills each require. By Maril MacDonald.
By: Ann Marie Gothard 23/12/2019

Health care solutions provider Henry Schein works hard to ensure consistency in the way its "Rely on us" brand promise is delivered internationally. By Ann Marie Gothard.
By: Tony Langham 16/12/2019

Reputation management must be established as a core management discipline, not a communications function. And we have to get better at telling our clients and organisations what they need. By Tony Langham.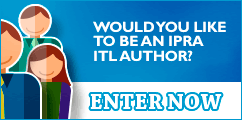 IPRAOfficial