News
News
Thought Leadership Essays
By: Meredith L. Eaton 08/04/2019

Media outlets are beginning to use AI-based tools to create editorial content. Where is this leading and how should PR prepare? By Meredith L. Eaton.
By: Vivian Kobeh 01/04/2019

The LatAm communications landscape has seen tremendous evolution and future prospects look very promising. By Vivian Kobeh.
By: Narda Shirley 25/03/2019

Critics of corporate philanthropy initiatives and purpose statements argue they are often more about the optics than real systemic change to the way companies treat their various stakeholders. By Narda Shirley.
By: Ronke Lawal 18/03/2019
When businesses take a chance on being at the forefront of social issues they put their integrity on the line. By Ronke Lawal.
By: Marian Salzman 11/03/2019
Effective solutions start with opposing sides spending time together and entering into conversation with a willingness not just to hear each other out but also to feel each other out. By Marian Salzman.
By: Louise O'Brien 04/03/2019
Identifying and working with the right social media influencers for a specific hotel, spa or restaurant can deliver impressive marketing results without breaking the bank. By Louise O'Brien.
By: Jeremy Galbraith 25/02/2019
PR professionals have a role to play in influencing how organisations behave. Agencies and in-house comms teams must become bolder and better at convincing business leaders to implement strategic change. By Jeremy Galbraith.
By: Nick Colwill 18/02/2019
Aequitas' pro bono campaign for the Pure Anguilla Foundation saved lives in the aftermath of Hurricane Irma by putting intense pressure on the UK Government to protect its citizens from disaster – and deservedly won a special IPRA Golden World Award. By Nick Colwill.
By: Philippe Borremans 11/02/2019
Whether we like it or not, data security risks have entered the reputation management and crisis communications field. By Philippe Borremans.
By: Saskia Stolper 04/02/2019
Now that much of the initial hype around blockchain has died down, blockchain companies must show their relevance to a broader audience than the tech community. By Saskia Stolper.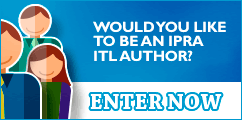 Tweets by @ipraofficial