Thought Leadership Essays
News
Thought Leadership Essays
IPRA thought leadership (ITL) essays deliver relevant and engaging content for anyone involved in Public Relations with an international dimension. They provide valuable insight and forthright opinion on the key trends and live issues that really matter in the fast-changing world of Public Relations today.
By: Warrick Hazeldine 04/06/2018
The mining industry has not proved adept at telling its own story. That needs to change. By Warrick Hazeldine.
By: Gustavo Averbuj 28/05/2018
Going global means striking the right balance between local market insight and international capabilities. Although some degree of consistency is vital, we are not all the same! By Gustavo Averbuj.
By: Penny Burgess 21/05/2018
China's consumers are hungry for 'amazing' new products and predisposed to ascribing a social benefit to them. Yet at the same time, they are turned off by over-inflated claims concerning innovation. By Penny Burgess.
By: Etsuko Tsugihara 14/05/2018
As host nation for the both the next Rugby World Cup and summer Olympics, Japan is getting ready to be the focus of global attention. By Etsuko Tsugihara.
By: Jim Donaldson 07/05/2018
Was the third sector the final institutional bastion to blow its reputation in the UK – and is there anyone left we can depend on? By Jim Donaldson.
By: Alexander Christov, PhD 24/04/2018
Tools for measuring the impact and effectiveness of PR activity are imperfect. However, a clearer picture can be achieved by combining commonsense with bravery. By Alexander Christov.
By: Rob Gray 23/04/2018
Jane Hammond, Loula Zaklama, Richard Linning and Johanna McDowell have been accorded IPRA Member Emeritus status. Why has this rare honour been conferred by the IPRA Board and what does recognition mean to the recipients? By Rob Gray.
By: Seçkin Çetin 16/04/2018
Older generations have at times been scathing about millennials but as long as they address their own shortcomings they hold the key to reshaping PR in the next few years so that it is fit for the future. By Seçkin Çetin.
By: Starr Million Baker 09/04/2018
Large, multinational PR agencies aren't the only option for clients seeking global reach. By Starr Million Baker.
By: Takashi Inoue 02/04/2018

In an interconnected world where things change rapidly and there is only a short time to react or formulate new strategies, public relations must be an ethical form of relationship management, based on two-way communications and self-correction. By Takashi Inoue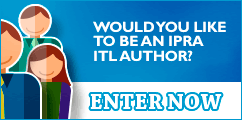 Tweets by @ipraofficial