News
News
Thought Leadership Essays
By: Senjam Raj Sekhar 09/12/2019

PR consultancies declined to work on a global image campaign for the Hong Kong government. Was this the right decision? Or should they have behaved more like lawyers? By Senjam Raj Sekhar.
By: Barbrha Ibáñez 02/12/2019

Metrics can be as customized as needed. But if tailored ones are to work well, you have to know what you want to find. By Barbrha Ibáñez
By: Jeff Risley 25/11/2019

Lack of public trust in energy infrastructure projects presents a big challenge. By Jeff Risley.
By: Ellen Gunning 18/11/2019

Writing a book inevitably introduces you to new people and new concepts. And it's hard to beat the sight of your own name on the cover. By Ellen Gunning.
By: Simon Sproule, 11/11/2019

An integrated communications model can be a hugely effective and efficient way to manage an increasingly complex and interconnected stakeholder universe. By Simon Sproule.
By: Rakhee Lalvani 04/11/2019

If a brand can connect with people through a suitable emotional trigger, it becomes more real, infinitely more personal and far more compelling than an advert that bangs on about amazing product features. By Rakhee Lalvani.
By: Richard Benson 28/10/2019

Too many senior people on the client side still have only a shaky grasp of what PR is and can do. It's time to educate them. By Richard Benson.
By: Julie Exner 21/10/2019
A midsize agency based in the US Midwest has found a highly effective way to put "feet on the street" around the world. By Julie Exner.
By: David Alexander 14/10/2019

While elite sport has been bedevilled by many scandals, the highs outweigh the lows and countless brands continue to boost their image through sponsorship and other alliances. By David Alexander.
By: Matt McKenna 07/10/2019

The Marine Social Responsibility Consultancy was launched in March 2019 with a focus on protecting our precious oceans. By Matthew McKenna and Sarah Townsend.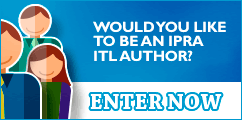 IPRAOfficial