News
News
Thought Leadership Essays
By: Alistair Peck 23/07/2018
Due to pollution, environmental degradation and depletion of natural resources, our planet seems to be hurtling towards disaster. We all have a part to play in averting catastrophe by championing sustainability. By Alistair Peck.
By: Jessica Adelman 16/07/2018
At a time of nosediving trust, retail giant Kroger is striving to reduce hunger by eliminating food waste. By Jessica Adelman.
By: Tina McCorkindale, Ph.D., APR 09/07/2018
Research shows that social media influences decision-making across industries and age groups. By Marcia DiStaso and Tina McCorkindale.
By: Michael Tobias 02/07/2018
More channels, eroding trust in traditional media and new demands on the client side: the world of PR is changing dramatically. But these market challenges could form a new type of communication agency. By Michael Tobias.
By: Christiaan Prins 25/06/2018
Simply trying to manage an issue is no longer enough. The public expects companies to tackle difficult problems head-on. By Christiaan Prins
By: Stella Wink 18/06/2018
The embattled media industry faces multiple challenges and, with revenues under pressure, continues to struggle. Cost-cutting has led to a decline in seasoned journalists, which may have dire consequences. By Stella Wink.
By: David Landis 11/06/2018

Agencies must gain clarity early on from clients over approved budgets in order for a workable, mutually beneficial relationship to develop. By David Landis.
By: Warrick Hazeldine 04/06/2018
The mining industry has not proved adept at telling its own story. That needs to change. By Warrick Hazeldine.
By: Gustavo Averbuj 28/05/2018
Going global means striking the right balance between local market insight and international capabilities. Although some degree of consistency is vital, we are not all the same! By Gustavo Averbuj.
By: Penny Burgess 21/05/2018
China's consumers are hungry for 'amazing' new products and predisposed to ascribing a social benefit to them. Yet at the same time, they are turned off by over-inflated claims concerning innovation. By Penny Burgess.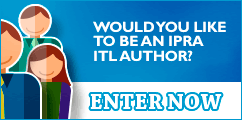 Tweets by @ipraofficial