Thought Leadership Essays
News
Thought Leadership Essays
IPRA thought leadership (ITL) essays deliver relevant and engaging content for anyone involved in Public Relations with an international dimension. They provide valuable insight and forthright opinion on the key trends and live issues that really matter in the fast-changing world of Public Relations today.
By: Founder & CEO, SlicedBrand 05/12/2022

Marketing and PR are often confused in what they can and cannot do, as well as the ways that success can be measured. How do PR pros put a price on success? (Hint: they don't.) By Ayelet Noff.
By: kimberley Goode 28/11/2022

As communicators we should strive to incorporate more data-driven decisions into our work, but it's important to remember some key principles. By Kimberley Goode.
By: Skye Lambley 21/11/2022

It's time for PR agencies to dump timesheets in exchange for charging clients based on the value of the service they provide – and to never look back. By Skye Lambley.
By: Anton Nebbe 14/11/2022

Conducting regular waves of research and making the findings freely available can boost corporate reputation and open the door to commercial opportunities. By Anton Nebbe.
By: Aniisu K Verghese Ph.D. 07/11/2022

Governments have used 'nudge' thinking to achieve some powerful interventions, so why haven't more organizations established nudge units? By Aniisu K Verghese.
By: Mary Poliakova 31/10/2022

Trying to navigate a crisis by sitting quietly and waiting it out without communicating is a faulty approach that hands an advantage to more forward thinking competitors. By Mary Poliakova.
By: Dr. Clāra Ly-Le 24/10/2022

If marketing is a sprint, then PR is a marathon that can deliver amazing results in terms of reputation and education. For example, by using scientific proof to boost vaccination levels in Vietnam. By Clāra Ly-Le.
By: Archana Jain 17/10/2022

With India on course to have 900 million internet users by 2025, influencer marketing is booming. But nano and micro-influencers often deliver higher engagements rates than the superstars. By Archana Jain.
By: James Lynch 10/10/2022

It is imperative to have a well-defined reputation and communications strategy in place for handling a data breach as an integral part of an incident response plan. By James Lynch.
By: Janine Allen 03/10/2022

Organizations who want to be known as an employer of choice, and attract and retain top talent, must do far more than talk the talk. By Janine Allen.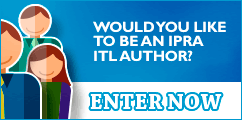 IPRAOfficial