News
News
Thought Leadership Essays
By: Joanna Oosthuizen 24/09/2018
Brands need to balance global alignment with local relevance if they are to matter to consumers. By Joanna Oosthuizen.
By: Laura Hindley 17/09/2018
Although piggybacking on a story already making headlines and setting your own news agenda are different approaches, both present opportunities for building brand reputation and driving commercial success. By Laura Hindley.
By: Lee Nugent 10/09/2018
When marketers partner with machines, they can tell stories that are more effective, engaging, and even empathetic. By Lee Nugent.
By: Andrea Anders 03/09/2018
ITL #285 Professional empathy: A skill often overlooked in marketing communications
By: George Noon 27/08/2018

The narrative blame game that unfolded following the Grenfell Tower catastrophe offers important communication lessons and underlines that even highly respected organisations are vulnerable to reputational damage. By George Noon.
By: Wes Himes 20/08/2018
The nature of the EU, with its strong focus on the everyday work of committees and working groups and the fact that legislation can only be brought forward by an unelected Commission, leads to an approach that is more technocratic than party political. By Wes Himes.
By: Dejan Verčič and Ansgar Zerfass 13/08/2018
Maintaining trust, workplace stress and fake news are three of the issues to figure large in this year's comprehensive ECM research among European communicators. By Dejan Verčič (pictured) and Ansgar Zerfass.
By: Candice Teo 06/08/2018
In order to communicate tech company brands credibly and effectively, PR practitioners must understand highly significant new technologies such as blockchain. By Candice Teo.
By: Claudia Macdonald 30/07/2018
Communicators in New Zealand must be creative and ingenious to overcome a range of challenges, including comparatively small budgets. By Claudia Macdonald.
By: Alistair Peck 23/07/2018
Due to pollution, environmental degradation and depletion of natural resources, our planet seems to be hurtling towards disaster. We all have a part to play in averting catastrophe by championing sustainability. By Alistair Peck.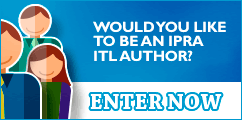 Tweets by @ipraofficial