Thought Leadership Essays
News
Thought Leadership Essays
IPRA thought leadership (ITL) essays deliver relevant and engaging content for anyone involved in Public Relations with an international dimension. They provide valuable insight and forthright opinion on the key trends and live issues that really matter in the fast-changing world of Public Relations today.
By: Emmanuel Goedseels 27/09/2021

Who do citizens consider to be credible sources of information in the midst of a global pandemic? By Emmanuel Goedseels.
By: Arwa Husain 20/09/2021

Communications professionals in India responded to the many discomforts of the pandemic by showing adaptability and embracing upskilling. By Arwa Husain.
By: Ashford Pritchard 13/09/2021

How PR can help rapidly growing tech startups meet ambitious goals. By Ashford Pritchard.
By: Alasdair Townsend 06/09/2021

When It comes To LATAM (not the airline), half-measures won't cut it. By Alasdair Townsend.
By: Daniel Silberhorn 30/08/2021

Sitting on the IPRA Golden World Awards 2021 jury showed how covid-19 has brought the strongest sides of the PR industry to light. By Daniel Silberhorn.
By: Andrew Graham 23/08/2021

In these corrosive times, public relations can play a positive role in helping companies maneuver when the goal is both doing well and doing good. By Andrew Graham.
By: Simon Coughlin 16/08/2021

There are great opportunities for greentech businesses to increase their profile and grow but they must be careful about the claims they make because the greenwash detectors are out in force. By Simon Coughlin.
By: Mariana Sanz 09/08/2021

Latin Americans have high trust in businesses but expect them to be strong on DEI and help fix societal problems. By Mariana Sanz.
By: Amy Thurlow 02/08/2021

Apologies represent complicated social interactions but there is often confusion over whether they fulfil a moral obligation or simply provide packaging for a crisis communication appeal. By Amy Thurlow.
By: Keisuke Maeda 26/07/2021

There is strong demand from Japanese brands for measurable strategic communications and digital support, according to findings from clients at a major PR trade fair. By Keisuke Maeda.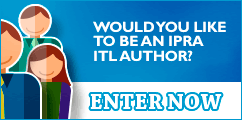 IPRAOfficial