Thought Leadership Essays
News
Thought Leadership Essays
IPRA thought leadership (ITL) essays deliver relevant and engaging content for anyone involved in Public Relations with an international dimension. They provide valuable insight and forthright opinion on the key trends and live issues that really matter in the fast-changing world of Public Relations today.
By: David Croasdale 07/06/2021
With Chinese consumers stuck in their own country, thanks to travel restrictions, many brands have stepped up activities in-country and re-directed investment from elsewhere. By David Croasdale.
By: Angele Giuliano 31/05/2021

Many business people think reaching out to the EU is a waste of time. Yet those working in its institutions are often approachable, knowledgeable and, most importantly, open to engagement. By Angele Giuliano.
By: Andrea Gissdal 24/05/2021

We can learn a huge amount from literature…and not only about how to write better. By Andrea Gissdal.
By: Inge Wallage 17/05/2021

Is the international PR community ready and willing to adopt a set of core principles to guide practice on social responsibility, including care for our planet? By Inge Wallage.
By: Phil Borge-Slavnich 10/05/2021

Good relationships are vital. So how can we measure the state they're in? By Phil Borge-Slavnich.
By: Hélène V. Gagnon 03/05/2021

A four-pronged employee empowerment strategy with measurable objectives helped Canadian aerospace technology company CAE keep morale and performance levels high. By Hélène V. Gagnon.
By: Katy Howell 26/04/2021

To make a real impact on social at this time of great behavioural change you've got to understand your audience. By Katy Howell.
By: Danijel Koletić 19/04/2021

Success in the IPRA Golden World Awards' Global Contribution category provoked feelings of joy and pride, but when it comes to pro bono work it's essential to understand why you are doing it. By Danijel Koletić.
By: Philippe Borremans 12/04/2021

Blockchain is going to solve many business problems, including in PR. As an industry, we need to learn much more about it. By Philippe Borremans.
By: Gabrielle Gambrell 05/04/2021

Communication has a critical role in helping to eliminate stigmas and misinterpretations. By Gabrielle Gambrell.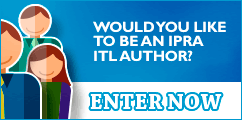 IPRAOfficial