News
News
Thought Leadership Essays
By: Bryan Harris 03/06/2019

How can independent agencies overcome cultural barriers and forge successful partnerships with clients based in a different part of the world? By Bryan Harris.
By: Svetlana Stavreva 27/05/2019

After an 11-year gap, there's a fresh addition to the prestigious IPRA Gold Paper series. This fascinating new study underlines how digital executive reputation is an increasingly important aspect of a company's accountability. By Svetlana Stavreva.
By: Bidemi Zakariyau 20/05/2019

After a slow start, influencer marketing is set for strong growth in Nigeria as agencies, brands and influencers begin taking a more sophisticated approach to effective collaboration. By Bidemi Zakariyau.
By: Delphine Jouenne 13/05/2019

Definitions have been distorted and important words have lost their true meaning. Communicators must turn the tide against the twisting and debasement of language. By Delphine Jouenne.
By: Jennifer Hawkins 06/05/2019

Many hotels and travel operators have learned the hard way that content from an influencer with a large social media following does not necessarily translate into bookings. By Jennifer Hawkins.
By: Heather Chambers Knox 29/04/2019
Working in a demanding international in-house role presents an exciting mix of opportunities and challenges. Here's a survival guide from the perspective of a VP Global Comms in one of the world's top auto-makers. By Heather Chambers Knox.
By: Rob Gray 24/04/2019

GWA success brings worldwide recognition and acclaim. But what marks out a great piece of work? Which mistakes should entrants avoid? And why are esteemed communicators so happy to sit in judgment? By Rob Gray.
By: Jill Dosik 15/04/2019
Scientific advances and policy changes are driving a transformation in healthcare globally, raising questions about ethics, efficacy and access that communicators need to address. By Jill Dosik.
By: Meredith L. Eaton 08/04/2019

Media outlets are beginning to use AI-based tools to create editorial content. Where is this leading and how should PR prepare? By Meredith L. Eaton.
By: Vivian Kobeh 01/04/2019

The LatAm communications landscape has seen tremendous evolution and future prospects look very promising. By Vivian Kobeh.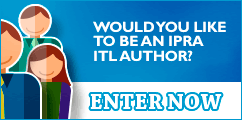 IPRAOfficial