Thought Leadership Essays
News
Thought Leadership Essays
IPRA thought leadership (ITL) essays deliver relevant and engaging content for anyone involved in Public Relations with an international dimension. They provide valuable insight and forthright opinion on the key trends and live issues that really matter in the fast-changing world of Public Relations today.
By: Simon Coughlin 16/08/2021

There are great opportunities for greentech businesses to increase their profile and grow but they must be careful about the claims they make because the greenwash detectors are out in force. By Simon Coughlin.
By: Mariana Sanz 09/08/2021

Latin Americans have high trust in businesses but expect them to be strong on DEI and help fix societal problems. By Mariana Sanz.
By: Amy Thurlow 02/08/2021

Apologies represent complicated social interactions but there is often confusion over whether they fulfil a moral obligation or simply provide packaging for a crisis communication appeal. By Amy Thurlow.
By: Keisuke Maeda 26/07/2021

There is strong demand from Japanese brands for measurable strategic communications and digital support, according to findings from clients at a major PR trade fair. By Keisuke Maeda.
By: Debbie Hindle 19/07/2021

The rise of global content poses some big challenges for communicators and organisations must avoid being held back by their own regional structures and politics. By Debbie Hindle.
By: Amanda Coleman 12/07/2021
A crisis communication plan is only the start of being crisis prepared. Exercising should not be forgotten. By Amanda Coleman.
By: Jörg Pfannenberg 05/07/2021

Many companies are still communicating predominantly in the ecosystem they control and are therefore passing up the opportunity to win over important stakeholders. By Jörg Pfannenberg.
By: Carbo Yu 28/06/2021

Content may be lauded as King, but without context it is just a piece of text or an image with no actual relevance or emotional attachment. By Carbo Yu.
By: Nicole Capper 21/06/2021

How the pandemic forced a Cape Town agency to make some painful changes to its business model that put it in a better place to help clients. By Nicole Capper.
By: George Allen 14/06/2021

A siloed approach to external communication may have PR promoting a narrative that shares little in common with the story that IR tells analysts and portfolio managers. By George Allen.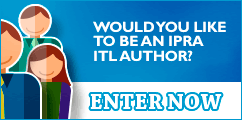 IPRAOfficial