News
News
Thought Leadership Essays
By: Dave Heinsch 10/12/2018
A significant portion of the premium companies pay for an acquisition comes down to the strength of the brand. Yet often the brand conversation happens too late in the process. By Dave Heinsch.
By: Liz Kamaruddin 03/12/2018
High profile corruption scandals like 1MDB have tarnished Malaysia's image. If perceptions are to change, the country's big businesses must take reputation management to heart as they set about rebuilding trust. By Liz Kamaruddin.
By: Kristina Blissett 26/11/2018
Does it matter where in the organisational structure Communications sits? And what does flexibility of location say about the discipline? By Kristina Blissett.
By: Sheena Thomson 19/11/2018
The Jamal Khashoggi story and its global repercussions underline how important it is for multinational organisations to incorporate detailed reputational risk assessment into their strategic planning.  By Sheena Thomson.
By: Guy Walsingham 12/11/2018
Too many agencies put profit ahead of creativity while shepherding their people through low cost and often low value cookie-cutter training courses that don't add any real value. By Guy Walsingham.
By: Mohammed El Batta 05/11/2018
Treating the Middle East as a single, undifferentiated market is a mistake when all is going well. But a one-size-fits-all approach is an even bigger error at times of crisis. By Mohammed El Batta.
By: Gerry McCusker 29/10/2018
Is being shameless now a widely accepted strategy? And what does that mean for ethical PR and reputation as a calculable metric? By Gerry McCusker.
By: Farzana Baduel 22/10/2018
Museums, educational institutions and tourism play a significant role in shaping international perceptions of a location and can pave the way for investment by foreign businesses. By Farzana Baduel.
By: Jaideep Shergill 15/10/2018
Strategy and outcome-focused agencies are benefiting from the massive changes sweeping through India. By Jaideep Shergill.
By: Raymond Frenken 08/10/2018
The European Banking Federation is using fun online learning on an international scale to teach teenage schoolchildren about debt, compounding interest and other important lessons about saving and borrowing with a view to improving future financial wellbeing. By Raymond Frenken.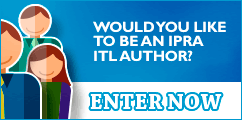 Tweets by @ipraofficial