News
News
Thought Leadership Essays
By: Marci Kaminsky 28/01/2019
Employees are your best brand advocates, particularly in an environment driven so extensively by social media and word-of-mouth communications. By Marci Kaminsky.
By: Norty Cohen 21/01/2019
Some consumers actively want to become 'friends' with brands. The challenge is to deepen connections with them. By Norty Cohen.
By: Tim Skelton-Smith 14/01/2019
Digital content created by businesses serves a purpose and is often of high quality. However, it is not news and teams producing it should not view real news outlets as an extension of their digital strategy. By Tim Skelton-Smith.
By: Maria Gergova 08/01/2019
Advocacy communications within a larger advocacy strategy should always start with strategic framing analysis of major news media sources. By Maria Gergova-Bengtsson and Georgi Ivanov.
By: Jacqueline Purcell 17/12/2018
There is widespread confusion about the word 'copyright', with many people taking it to mean the exact opposite of what it really stands for. Renaming the term 'copywrong' would make things much clearer. By Jacqueline Purcell.
By: Dave Heinsch 10/12/2018
A significant portion of the premium companies pay for an acquisition comes down to the strength of the brand. Yet often the brand conversation happens too late in the process. By Dave Heinsch.
By: Liz Kamaruddin 03/12/2018
High profile corruption scandals like 1MDB have tarnished Malaysia's image. If perceptions are to change, the country's big businesses must take reputation management to heart as they set about rebuilding trust. By Liz Kamaruddin.
By: Kristina Blissett 26/11/2018
Does it matter where in the organisational structure Communications sits? And what does flexibility of location say about the discipline? By Kristina Blissett.
By: Sheena Thomson 19/11/2018
The Jamal Khashoggi story and its global repercussions underline how important it is for multinational organisations to incorporate detailed reputational risk assessment into their strategic planning.  By Sheena Thomson.
By: Guy Walsingham 12/11/2018
Too many agencies put profit ahead of creativity while shepherding their people through low cost and often low value cookie-cutter training courses that don't add any real value. By Guy Walsingham.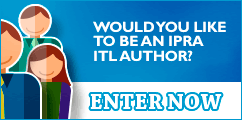 Tweets by @ipraofficial