Thought Leadership Essays
Viewing posts from February, 2010
By: Gail S. Thornton 15/02/2010

Gail S. Thornton The Author's Details Gail S. Thornton works in Merck's Global Communications department. Formerly, she was vice president of international communications at Schering-Plough Corporation, which is now part of Merck. E-mail the author Vi
By: Rob Shimmin 15/02/2010

Rob Shimmin has spent 20 years honing messages for global brands and training spokespeople to deliver them. Here he offers some observations on what's worked and what has not.
By: Laura Schoen 15/02/2010

Laura Schoen foresees a decade of opportunities for the public relations industry in Latin America.
By: Penny Power 15/02/2010

In an extract from her book Know Me, Like Me, Follow Me, Penny Power looks at how to exploit social media for marketing purposes.
By: Trevor Morris 15/02/2010

There are a number of insurmountable hurdles in the way of public relations becoming a profession like law and accountancy, argues Trevor Morris.
By: Thomas J. Madden 15/02/2010

Thomas J. Madden dreamt up an ostensibly gimmicky product to make a serious point about obesity in a humorous way and at the same time help clients in the fitness and weight-loss market.
By: Sandra Macleod 15/02/2010

Waves of research conducted over the past decade highlight the importance of responsible and sustainable corporate behaviour. Sandra Macleod sets the findings in context and ponders what it all means for the near future.
By: Jim Kerr 15/02/2010

Technology company Unisys has endured major budget cuts yet has managed to keep its PR profile high. By Jim Kerr.
By: Keith Hunt 15/02/2010

The global economic picture remains far from rosy, however Keith Hunt is of the view that the PR industry is well-placed to exploit new opportunities created by the rise of social media.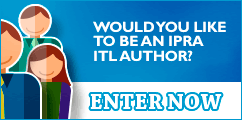 IPRAOfficial