Rethinking Business for the New Decade

13 years, 7 months ago
(Comments)
The global economic picture remains far from rosy, however Keith Hunt is of the view that the PR industry is well-placed to exploit new opportunities created by the rise of social media.
Last year, the world battened down the hatches to survive one of the worst recessions in living memory. The global economy is still under the cosh, but there is a feeling in our industry that 2010 will see major changes in the way we run our businesses and a need to offer new services to clients.

Technology is a massive enabler and the driving force behind the changes in communication that are underway. Social media such as Facebook, YouTube and Twitter allow consumers to take control and demand that brands take notice of them. The recent Eurostar crisis – five trains broke down in tunnels shortly before Christmas – and the tragic earthquake in Haiti demonstrate the power of Twitter to create a single powerful voice that can complain (in the case of Eurostar) and foster collaboration for enormous good (in the case of Haiti).

The pain that Eurostar suffered under the glaring spotlight of Twitter and other social media platforms means brands that were previously unconvinced of the need for a social media strategy for crisis management and other purposes now realise they have nowhere to hide. If a brand's consumers are using these channels to talk to and complain about the brand, it has no choice but to take part in these conversations. This can only be good news for our industry, with clients buying in new services that PR professionals are well-placed to provide.

But for the PR industry, such external change means a rethinking of the way we do business. While social media is on the rise, many traditional media outlets are disappearing. It is only a question of time before a major UK daily newspaper goes to an online-only format. The US, too, has seen many prestigious papers in different states cease printing.

Power shift

It is the end of an era. The power is shifting and bloggers and leading figures on Twitter can, in some cases, hold more sway than journalists. PRs ignore them at their peril and need to learn how to engage with them effectively.

As with Eurostar, the instant power of Twitter to transmit news means that an incident can become a crisis before the company or brand involved is aware that things have gone wrong. When word of Michael Jackson's death began to leak, Twitter was, for many, the first port of call for information.

Twitter's power to predict trends by collecting the voice of the people means it is becoming an important news outlet. Google has understood this by adding real-time search to its arsenal.

Shrinking globe

The world has become a smaller place in which news can cross the globe instantly. PR professionals need to be aware that their actions on behalf of clients will be seen internationally. They should, therefore, revise their approaches accordingly.

PR professionals need to rethink their businesses and ensure they have the skills that clients will require. An understanding of the new media landscape and the whole gamut of social media tools is top of this list. While some industry commentators dismiss social media – and especially Twitter – as a passing fad, this is irrelevant.

What's important is that social media counts now, which means there is no point in waiting for it to go away. An opportunity or a crisis can strike at any time, and rarely at a brand's convenience. There is a "major shortfall of PR and marketing candidates with a general understanding of social media, as well as those with the expertise to fill specific social media roles", according to a survey from a major recruitment firm for the UK marketing industry. It is news that should be cause for concern.

Well-placed industry

One of the key conversations in our industry focuses on who is best placed to take up the challenges posed by social media. Is it the PR industry? Or digital agencies? Or even advertising and media agencies?

PR is the marcoms discipline that has always depended on third parties – media outlets – to carry and therefore endorse its content. Unlike advertising, where a shiny TV, print or banner ad or striking poster can be completely controlled and pushed out, PR has never had this vice-like grip on and guarantee of its output. For this reason, there's a good argument that says PR has the best mindset for taking up the social media challenge.

PR's ability to take up this challenge will also mean that, at long last, it can secure a place at the client top table and earn the credibility from other marcoms disciplines that has eluded it for so long. Now that would be something to tweet about.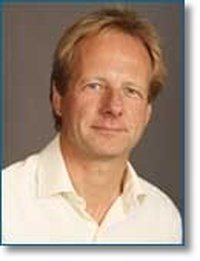 The Author
Keith Hunt is managing partner at Results International. Results advises the marketing communications industry, working with advertising, PR sales promotion, direct marketing, design, interactive, media buying, market research, telemarketing and others marketing services organisations. It provides a full range of business strategy, client and staff satisfaction, change management and corporate finance advice.
mail the author
visit the author's website
Forward, Post, Comment | #IpraITL
We are keen for our
IPRA Thought Leadership essays
to stimulate debate. With that objective in mind,
we encourage readers to participate in and facilitate discussion.
Please forward essay links to your industry contacts, post them to blogs, websites and social networking sites and above all give us your feedback via forums such as IPRA's LinkedIn group. A new ITL essay is published on the IPRA website every week. Prospective ITL essay contributors should send a short synopsis to IPRA head of editorial content Rob Gray
email
Share on Twitter
Share on Facebook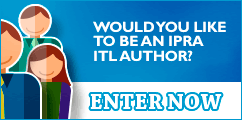 IPRAOfficial