Thought Leadership Essays
Viewing posts from April, 2007
By: Bart de Vries 23/04/2007

The explosion in user generated content and social media is posing huge challenges for PR practitioners. By Bart de Vries.
By: Julia Stonogina 23/04/2007

The decade-old Silver Archer awards are given to the best PR campaigns in Russia. Julia Stonogina reflects on what the latest entries and winners say about the PR trends in this vast country.
By: Philip Sheppard 23/04/2007

Philip Sheppard provides an update on his activities as IPRA President, salutes an online re-design and draws attention to some important diary dates.
By: Ron Sereg 23/04/2007

Ron Sereg argues that if NGOs are to be sustainable and effective they must make a commitment to PR.
By: Nick Rabin 23/04/2007

Television news producer turned broadcast PR expert Nick Rabin provides advice on dealing with TV news journalists.
By: Rita Malikouti 23/04/2007

Rita Malikouti talks us through the recent development of Public Relations in Greece.
By: Cem Ýlhan 23/04/2007

The Turkish PR market continues to grow but competition among agencies has put pressure on margins and there are concerns that many local clients do not fully grasp the benefits the discipline can deliver. By A. Cem Ýlhan.
By: Sofia Heidenberg 23/04/2007

A combination of technology, creativity and integrated marketing is increasing the size and sophistication of the PR marketplace in Sweden. By Sofia Heidenberg.
By: Andy Green 23/04/2007

Even boring appointment stories can be brought to life given some creative thought, says Andy Green.
By: James Duffy 23/04/2007

Access to clean water is a major concern for consumers around the world. James Duffy and Tony Jewell say there are big corporate social responsibility opportunities for those companies prepared to take environmental stewardship seriously.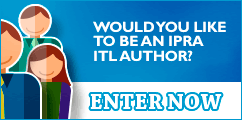 IPRAOfficial