Silver Archer Lights The Way

16 years, 5 months ago
(Comments)
The decade-old Silver Archer awards are given to the best PR campaigns in Russia. Julia Stonogina reflects on what the latest entries and winners say about the PR trends in this vast country.
It's reasonable to observe Russian PR life through the prism of the Silver Archer awards, traditionally held towards the end of January. When one looks through the dozens of projects implemented all over Russia for different companies within the year, one could discover some amusing and noteworthy social and market processes which required the collaboration, assistance or interference of PR people. Year after year, those projects serve the objective evidence of Russian PR life and social conditions.

There were 87 PR projects sent in to the Silver Archer Competition this year. The trends to emerge from the entries were as follows:

1. Charity and social initiatives

Last year was announced as the Year of Charity in Russia (the Silver Archer Award #1 also went to the project of the same name). So there was a considerable proportion of charity projects implemented both in Moscow and in the Russian regions. Russian business has become more and more involved in this field, and children became a privileged target audience in most of projects.

2. Triumph of Consumption Society

People have money and they want to spend it for their everyday comfort, on food and a variety of goods. The aim of many PR projects, regional ones especially, is to appeal to the end customer. A huge amount of institutions, like banks, supermarkets, confectioners, car dealers call to the population. Food producers engaged in battle actively last year, and a pig-breeding farm's reconstruction in Ekaterinburg was mentioned as an important part of PR project.

3. The Rise of Russian Regions

Formerly the regions were full of primitive suppliers and totally dependent on Moscow. Now Russian regions are well aware of their advantages and have become accustomed to develop and exist on their own. Local brands have been also progressing, so regional companies carry on a dialogue with their customers, investors and competitors. Numerous brands (FMCG especially), having started as a small enterprise, develop to widen their business geographically and take on federal significance.

So 'regionality' becomes a trend in PR life, and cities like Volgograd, Novosibirsk, Voronezh, Irkutsk, Samara, Tyumen, Chelyabinsk, Krasnoyarsk and others are becoming more experienced and sophisticated in PR year by year.

Other tendencies worth mentioning are as follows:

• Competition between the center (Moscow) and the regions. With the growing attraction of Russian regions, an army of investors and federal companies dashed into regions with the aim of achieving local market penetration. This provokes inevitable collisions between the locals and the interventionists. This is seen in a project under the name 'Antidumping sausage' from Kazan, which reflected the serious competitive struggle between local producers and a large metropolitan factory.
• Social-political aspects. It's amazing how many young Russians yearn for political careers – that was shown by the Edinaya Rossiya project, gathering young people from all over Russia to join the party. Other PR activities in this respect were targeted to maintain the reputation of local authorities (Chelyabinsk), to develop political top-relations (Summit in Tomsk), to promote Russian business' attractiveness to the international community (RUXX Index), and so covered both domestic and foreign levels of country's social-political life.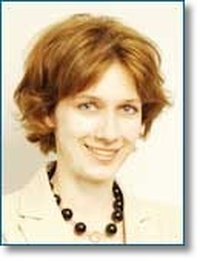 Forward, Post, Comment | #IpraITL
We are keen for our
IPRA Thought Leadership essays
to stimulate debate. With that objective in mind,
we encourage readers to participate in and facilitate discussion.
Please forward essay links to your industry contacts, post them to blogs, websites and social networking sites and above all give us your feedback via forums such as IPRA's LinkedIn group. A new ITL essay is published on the IPRA website every week. Prospective ITL essay contributors should send a short synopsis to IPRA head of editorial content Rob Gray
email
Share on Twitter
Share on Facebook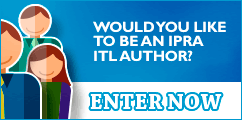 IPRAOfficial