The Code of Brussels

16 years, 7 months ago
(Comments)
Philip Sheppard provides an update on his activities as IPRA President, salutes an online re-design and draws attention to some important diary dates.
Before you began reading these words you will, I trust, have noticed some changes to the website on which they appear. In recent weeks our estimable designer has been busily engaged in revamping the IPRA website.

In our digital age, when so much information is sought, disseminated and exchanged online, it is imperative that an organisation of communicators such as IPRA takes its presence on the web seriously. (By the way, for some interesting insights into the online social media phenomenon, might I suggest that you read Bart de Vries' excellent article on the subject.

We have set out to increase the utility and improve the design of our website, integrating this online magazine more tightly into the rest of the site and giving our homepage and other areas of the site a more contemporary appearance. Our aim is to make it easier for you to find and consume our content. We all – myself, our editor Robert Gray, aforementioned designer Matthew Stuart and the team at the IPRA Secretariat – hope that you will enjoy the changes we have made.

Constructive feedback of any kind is always appreciated. Please do not hesitate to let us know should you encounter any technical glitches or other teething troubles when visiting any part of the site. However, we ask for your patience with regard to the considerable amount of archive material we offer online. It may take us a few more weeks to link the bulk of this material, including back issues of Frontline, to our reconstructed site.

IPRA Code of Brussels

Now, on to other matters. In my capacity as IPRA President, I had the honour to lead a panel of three distinguished speakers at the US launch of the new IPRA Code of Brussels. Speaking at the University of Miami in late February, I introduced the new code of conduct for public affairs, which was then commented upon by Roger Bolton, president of the Arthur Page Society, Dr Jay Black, editor of the Journal of Mass Media Ethics and Kenneth Goodman, co-director University of Miami Business School ethics program.

The event took place as part of the University's communication week at the invitation of IPRA's Don Stacks, professor of advertising and PR at the University. And the panel's conclusions? A well-drafted code, balancing the aspirational parts of a code with the prohibitions in about the best way one can hope for.

European Lobbying Principles

IPRA has combined forces with two European public affairs groups to draft a common set of principles for the European Commission to consider as the basis for any future code of ethical conduct for lobbyists. Based on the work which led to the Code of Brussels, I worked with Lyn Trystman-Gray, president of SEAP, the Society of European Affairs Professionals and José Lalloum, new president of the consultancies body EPACA (European Public Affairs Consultancies' Association), on the principles.

The final set of principles – which has a distinct similarity to the Code of Brussels –has been sent to European Commissioner Siim Kallas on behalf of the three groups. Such cooperation makes eminent sense: I am also a Board member of SEAP and a number of IPRA members in the consultancies world are also EPACA members.

Meanwhile, Commissioner Kallas' thoughts, as expressed in a follow-up published in March 2007 to the European transparency initiative launched in May 2006, are moving towards a voluntary registration of financial interests for EU public affairs practitioners – a move which is causing a degree of discomfort in Brussels and raising questions of confidentiality and practicality.

Important Diary Dates

In March it was with immense pleasure that I launched the call for entries for our very own PR 'Oscars'. The 16th IPRA Golden World Awards for Excellence is the biggest and most prestigious competition in the sphere of Public Relations. This year there are 25 categories.

As ever, we expect a high calibre of entries from all over the world. There will doubtless be work that is thought-provoking, original and highly effective. It is in happy anticipation that I look forward to the part I will play in judging a wide variety of work that showcases the best in Public Relations practice from across the globe.

Please bear in mind that the closing date for entries is 2 May 2007. If you have not already submitted any entries, please act now. As the saying goes – you've got to be in it to win it. For further information, please click herewww.IPRA.org/gwa2007/gwa2007.htm

Events in Asia

Dates have been agreed for IPRA's 17th World Congress, which will take place between 13-15 November 2008 in Beijing, China. The opening ceremony will be held amid the splendour of the Great Hall of the People, one of the best-known buildings in the Chinese capital. All of us on the IPRA Board and Council are extremely grateful to the China International Public Relations Association, co-host with IPRA for this important Congress.

Closer at hand is the IPRA Regional Conference, Building Bridges Through Dialogue, which will take place on the picturesque island of Bali on 4-6 September 2007.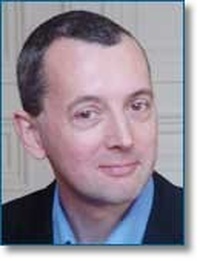 Forward, Post, Comment | #IpraITL
We are keen for our
IPRA Thought Leadership essays
to stimulate debate. With that objective in mind,
we encourage readers to participate in and facilitate discussion.
Please forward essay links to your industry contacts, post them to blogs, websites and social networking sites and above all give us your feedback via forums such as IPRA's LinkedIn group. A new ITL essay is published on the IPRA website every week. Prospective ITL essay contributors should send a short synopsis to IPRA head of editorial content Rob Gray
email
Share on Twitter
Share on Facebook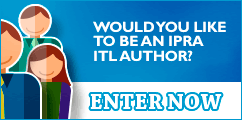 IPRAOfficial