PR Boosts Third Sector Results

16 years, 5 months ago
(Comments)
Ron Sereg argues that if NGOs are to be sustainable and effective they must make a commitment to PR.
Even the smallest members of the world's Third Sector organizations are becoming major influences in creating a workable climate of peace because of growing media interest in the work of these important organizations.

Some years ago I had the opportunity to work with a large number of newly formed NGOs in Eastern Europe after the change in government. In the vacuum left by the old government, attention had not been given to many needed social concerns.

In Bratislava, Slovakia a group of concerned citizens realized that a large number of abused and neglected children were living in poor conditions on city streets. In very short time a new NGO was organized to care for these children and money and support from a number of organizations was soon providing a supervised shelter for them.

Initially for many months this organization struggled to provide its services until it garnered media attention and funding.

A Familiar Story

This story is being repeated today in hundreds of countries in a variety of ways. NGOs are setting the framework for peace at the local level and helping improve the human condition. In large part NGOs fail to strengthen their own programs and potential to become sustainable organizations because they do not adequately communicate their mission to the variety of publics they serve.

Non profit organizations provide important services to people and communities to help improve quality of life. To accomplish this end NGOs must rely on volunteers to assist them, goodwill donations of time and money from the public and support from policy makers to assist them in becoming useful and valuable organizations. Implementing a public relations program can be an additional daunting challenge.

The World Bank in 2003 stated that NGOs need to become sustainable organizations over a long period of time in order to provide dependable services. That means not just financially, but by also having defined goals and objectives, high quality products or services and an enabling legal, political and social environments. Lastly I have added to the World Bank's recommendations a dedicated effort to promote their mission through media and public relations.

NGO staff and volunteers are for the most part dedicated to raising funds and implementing programs and projects, often losing sight of the value of a concerted public relations effort. By allocating a small amount of resources and some staff time for media and public relations, the work of NGOs can have greater results.

Entering the Public Forum

A proactive public relations effort can link a variety of audiences and to positively influence opinions about the NGO and its work. Through these efforts any NGO can enter the public forum and be influential in framing and presenting concerns and the organization's point of view. Everyone in the organization should understand that just getting the name of the NGO into news stories is not enough. Effort must be put forth to see that the organization has the opportunity to present its viewpoints, concerns, explanation of its mission and its noteworthy activities to the mass media. All this is impossible to obtain without substantial effort in an organized and ongoing media and public relations program implemented by dedicated staff.

In an open society the news media are free to choose what news they want to report and how they want to present it. Many of the news media outlets in today's world reject news that is not steeped in controversy, sensational or entertaining in some way. This places even a greater need for NGOs to be able to find in their programs and activities noteworthy elements of success that can be newsworthy.

Regardless of the changing styles of news reporting most media organizations are responsible enough to see their obligation to further the betterment of society by reporting on subjects not always deemed breaking or sensational news. Media outlets are always looking for feature material and soft news. For this reason NGOs must vie for media attention and lobby media organizations on a regular basis.

The key is to be able to do it with an understanding of how the media work and some élan. NGOs must get to know the media in their region and know their own programs and activities well enough to describe them accurately.

Building Contacts

Developing and maintaining contacts in the news media outlets that are influential in communicating the news about an NGO is important. If an NGO can benefit from a proactive public relations program then the time and resources should be spent in planning and executing media and communications strategies. Designing and carrying out these strategies should be an integrated team effort.

Any effort to create an organizational public relations program must go along with a determination of what issues and concerns must be addressed in the overall plan. Clear identifications of objectives will help target the appropriate audiences, articulate clear messages and create useful and effective communications tools and strategies.

Sometimes it is possible to be so familiar with programs and activities that we fail to see the news value in them. For this reason an organization's daily and long-term calendar of activities should be the subject of regular scrutiny by staff so that newsworthy items can be identified and presented to the media in a timely manner. A regular meeting by staff can identify many sound news stories about people and projects that are important to the organization and to the community.

Third Sector organizations are laying the groundwork for peace by working to improve the quality of life for everyone. This then is a mandate for NGOs to provide greater effort to communicate the good news of their work and successes.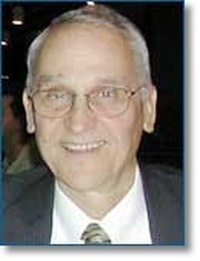 The Author
Ron Sereg has extensive international experience as a consultant in the areas of media and public relations for non-governmental organizations. He is also a professor of public relations at Louisiana State University in Shreveport, Louisiana.
mail the author
visit the author's website
Forward, Post, Comment | #IpraITL
We are keen for our
IPRA Thought Leadership essays
to stimulate debate. With that objective in mind,
we encourage readers to participate in and facilitate discussion.
Please forward essay links to your industry contacts, post them to blogs, websites and social networking sites and above all give us your feedback via forums such as IPRA's LinkedIn group. A new ITL essay is published on the IPRA website every week. Prospective ITL essay contributors should send a short synopsis to IPRA head of editorial content Rob Gray
email
Share on Twitter
Share on Facebook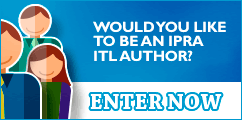 IPRAOfficial