Thought Leadership Essays
Viewing posts from June, 2020
By: Anders Monrad Rendtorff 29/06/2020

There's far more to a business than its financials. Chief Communications Officers should focus on a broader and more holistic understanding to earn the trust of their top managers. By Anders Monrad Rendtorff.
By: Kerry Sheehan 22/06/2020

Many managers tasked with harnessing the power of Artificial Intelligence (AI) don't have the experience and framework to understand it. PR needs to upskill to help with decision making and value creation. By Kerry Sheehan.
By: Robyn de Villier 15/06/2020

Three steps communicators can take to build brands and reputation. By Robyn de Villiers.
By: Carol Borchert 08/06/2020

How can we address the proliferation of fake news and improve scientific literacy? By Carol Borchert
By: Dr. Sabine Einwiller 01/06/2020

Some companies have established corporate newsrooms that mimic how editorial offices work to deliver communication faster and more effectively. By Sabine Einwiller.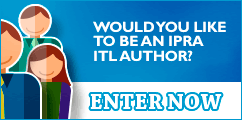 IPRAOfficial