ITL #376   Don't sleepwalk into AI: PR must diversify roles and support business innovation

3 years, 5 months ago
(Comments)
Many managers tasked with harnessing the power of Artificial Intelligence (AI) don't have the experience and framework to understand it. PR needs to upskill to help with decision making and value creation. By Kerry Sheehan.
Public Relations practitioners should be supporting businesses and brands to have a fundamental understanding of AI as they look to accelerate innovation, which is now becoming more important than ever before – and for many a matter of survival.
Business leaders and investors seem to universally agree that AI will transform their businesses by reducing costs, managing risks, streamlining operations, accelerating growth and fuelling innovation.
The potential for AI to drive revenue and profit, as well as improve performance internally and externally, is enormous.
AI spending rise
To realise this potential, businesses in almost every industry have announced, or are looking to, some kind of AI-focussed initiative. Spending on AI software is set to top $125 billion by 2025 as organisations and businesses put AI and machine learning tools into their processes. Investors have already put around $5billion into AI sales and technology companies. (Marketing Institute).
However, to support businesses as they accelerate innovation, public relations practitioners must have a full education and awareness on data, AI and machine learning so as to be part of AI builds and deployments. We must ask those tough ethical questions and hold tech teams/vendors to account.
We can't just be the messengers at the end of the process. That's too late.
AI is one of the biggest reputation risks to businesses and also our own reputations we have seen in recent times.
While PR is a strategic management function that drives business forward, we too have to innovate and diversify our own roles to remain relevant. Particularly when the process-driven areas of our roles are becoming more automated, with many practitioners already using some form of AI tools in their roles.
It's still early days and there are some really good initiatives in all industries and sectors across the globe as businesses fathom their data to see whether AI is viable for them.
We have also seen AI used in many countries in response to the global COVID-19 pandemic, from supporting vaccines development and assessing patient lung X-Rays, to highlighting to authorities when citizens are not adhering to government guidance and wearing masks in public.
We have all seen examples where it is working well…and also some of the public 'howlers'
Making good when things go wrong
To be clear, AI tools, products and programmes may 'go wrong' because ethical questions, particularly around diversity and intentional bias were not asked and fully explored at the start and throughout. This includes from ensuring the teams building and deploying are fully diverse, the data used is appropriate and also that AI builds should encourage collaboration by representation whereby the people the AI will be serving are actually involved in the AI builds from the start. Should this happen, the problem will land in our laps to 'make good' and keep reputations intact.
So, how can we best promote business innovation, utilising automation and AI for improved outcomes for our internal and external audiences and stakeholders, if we do not have robust understanding and practical know-how on data, AI and machine learning?
My answer: We can't.
And, as sooner or later those chunks of our roles turn over to automation, in the areas of media monitoring, share of voice, reporting processes, crisis support, particularly, and we use more AI tools – our intelligent assistant – in our roles to work smarter and faster, smash results quicker and get deeper and more meaningful insights for improved communication and engagement than ever before, we have to diversify as a profession to remain relevant or risk getting left behind.
Throughout history, public relations has had a poor track record at adopting any tech innovation, let alone at scale. We are now at a big intersection of where we go as an industry, partly due to the changing nature of business and customer/consumer demands and the move towards automation and AI, and partly forced due to the global pandemic. Businesses are looking to re-model to build strong and successful futures at accelerated speeds.
Fast pace of change
AI is in its early days and the hype we saw throughout 2019 has abated, reverting to 'boring AI' for assessing the effectiveness of products and tools. But developers are working at pace, and ever more so now we are starting to come out of the first phase of the global Coronavirus pandemic and businesses, organisations, brands and public sector organisations are looking to automation and AI to help solve some of their financial strains, as well as new ways of providing smarter, faster services.
Today, nobody denies the internet was transformational and created billions in shareholder value. Yet its impact was not always so clear cut.
Kartik Hosanagar, Professor of Technology and Digital Business at the Wharton School and author of the influential book A Human's Guide to Machine Intelligence says: "If you look back at the dawn of the internet 20 years ago, almost every organisation quickly set up an independent dot.com division to lead the transformation to digital. Most of these failed."
What often separates AI projects that succeed from those that don't has more to do with the business strategies organisations put in place and follow when applying technologies, rather than the technologies' ability to transform the business. It is here that PR has a vital role to play.
"Many of the problems are less about the tools and more about leadership," adds Professor Hosanagar. "Most of the failures to harness the power of AI lie in human behaviour, management understanding, and the failure to mesh algorithmic capabilities into organisations, business models and the culture of the business."
AI PR for good
We have seen the emergence of AI4Good with the aim of driving forward solutions to some of the world's most important challenges that support the United Nations Sustainable Development Goals. We also need AI PR for good.
Exclusive CIPR research, launched earlier in 2020 and supported by the Confederation of British Industries and the Chartered Institute of Marketing, found a big education and skills gap in data and AI in the industry, compared to other professional industries. It concluded that PR is sleepwalking into AI. That's a dangerous place to be if we all want to remain relevant.
As a general observation, managers tasked with harnessing the power of AI don't tend to have the experience and framework to understand it. This is where again PR can take a leading role in supporting with business development.
Professor Hosanagar explains: "Algorithms are opaque to the average business executive and can often behave in ways that are (or appear to be) irrational, unpredictable, biased, or even potentially harmful. It's up to business leaders to shape the narrative, direction, and ways algorithms can, and cannot, impact work, customer/stakeholder/employee relationships, and the way business creates value."
Executives who allocate capital and the PR practitioners who will lead the AI transformation cannot afford to have a poor understanding of something so fundamental to business and the creation of value today.
This is where the PR practitioner must upskill and come in to shape direction – we are no longer stuck in our own swim lanes – and support businesses, organisations and brands to understand enough about how AI works to strategically align AI with value creation and make smart decisions. Importantly, we must also ensure ethics run through all AI builds and deployment and that we mitigate against bias where possible.
Those PR leaders who work to truly understand the nature and capabilities of AI will be the ones who realise the greatest impact and value from this growing transformation movement for their audiences.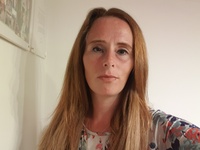 The Author
Kerry Sheehan is Chair of the globally-leading #AIinPR panel looking at the implications and opportunities of AI on the PR, communications and marketing communications industry and in the industry's role as strategic advisors driving business forward to help ensure successful and sustainable futures. She is a Fellow of the CIPR, the first PR in the world to become fully trained in AI and machine learning for business, and a member of the International Data Science Foundation. For more information on AIinPR, including exclusive research and industry primers, visit: www.cipr.co.uk/ai
mail the author
visit the author's website
Forward, Post, Comment | #IpraITL
We are keen for our
IPRA Thought Leadership essays
to stimulate debate. With that objective in mind,
we encourage readers to participate in and facilitate discussion.
Please forward essay links to your industry contacts, post them to blogs, websites and social networking sites and above all give us your feedback via forums such as IPRA's LinkedIn group. A new ITL essay is published on the IPRA website every week. Prospective ITL essay contributors should send a short synopsis to IPRA head of editorial content Rob Gray
email
Share on Twitter
Share on Facebook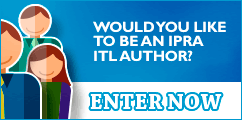 IPRAOfficial