Thought Leadership Essays
Viewing posts from January, 2018
By: David Amerland 31/01/2018
Notable global corporations and even the US military have come to appreciate the power of empathy. While for PR practitioners, greater success may be achieved by taking shared journeys and finding common ground. By David Amerland.
By: Steve Drake 22/01/2018

Selecting an agency able to deliver globally while sticking to budget is far from easy. Here are the questions to ask. By Steve Drake.
By: Patricia Obozuwa 16/01/2018
All too often, the complexity and diversity of a whole continent is boiled down into an inadequate single story. By Patricia Obozuwa.
By: Anna Ruth Williams 03/01/2018

What the PR industry needs from higher education is graduates able to create digital content and with the skills to measure communications impact. By Anna Ruth Williams.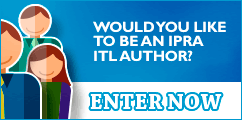 IPRAOfficial