ITL #253 Communicating about Africa: what's the right narrative?

5 years, 2 months ago
(Comments)
All too often, the complexity and diversity of a whole continent is boiled down into an inadequate single story. By Patricia Obozuwa.
Now, let's talk about Africa. By this I mean Sub-Saharan Africa. That definition in itself is problematic but that's a topic for another time. For this article, I will refer to Sub-Saharan Africa – this collection of 1 billion people (soon to be 2 billion people…depending on how soon you consider 2050 to be) in 49 countries across East, West and Southern Africa – as Africa.
Over the years we have heard several narratives about Africa in the media – usually leaning quite extremely to one side. For the longest, the world focused on the 'flies in their eyes' narrative, as some would describe it. This is the one used by development agencies and well-meaning charities or NGOs trying to attract aid to Africa. Also made popular by the 1985 multi-platinum, award-winning track by USA for Africa We are the World that followed the UK's contribution, Band Aid's Do They Know it's Christmas?
We also heard very clearly 'the hopeless continent' narrative (I bet the Economist couldn't have imagined just how infamous its May 2000 magazine cover would be). This narrative shows economic issues, military coups, conflict, corruption…
Of course, as you can imagine, this narrative is based on facts. People, publications and countries weren't just conspiring to paint a negative picture of Africa. A lot of the economies just weren't performing. There has been massive corruption, military coups, resulting dictatorships and an overwhelming series of economic mismanagement across several countries.
Then came the 2000s 'Africa rising' narrative made popular by yet another Economist cover story and the famous book by Vijay Mahajan that shows "How 900 million African consumers offer more than you think". This narrative often looks at Africa through rose-colored spectacles focusing on the rapid economic growth and talks about a continent "brimming with mobile phones and energetic businesses".
This too is based on facts. Africa had seven of the world's 10 fastest growing economies. Military coups are largely a thing of the past. Many countries have instituted anti-corruption programs. The middle class has grown dramatically. Foreign direct investment into Africa increased significantly. Conflicts still exist but not like before. There is religious terrorism but this exists in Europe and the US as well.
Danger of a "Single Story" still prevalent
Economies go through changes. With the fall in commodity prices, oil-rich countries in Africa no longer have the kind of growth they enjoyed in the 2000s. Some are in recession. Some are now coming out of recession. But Ethiopia is the fastest growing economy in the world. Djibouti and Tanzania are also in the top 10. Some non-oil producing countries are growing thanks to lower oil prices. Some countries have grown simply because they have made the right reforms that are yielding results.
So, what do we do? Given this new reality, it doesn't make sense to singularly focus on the 'Africa Rising' narrative. At the same time, we can't go back to the 'hopeless continent' or 'flies in their eyes'.
These mixed results pose a new problem. We can't tell a single story about Africa. We start to see the reality that this is a collection of several distinct countries: different peoples, different languages (over two 2,000 of them), different economies. And some countries have significantly longer travel times from one to the other than travelling to much of Europe.
Framing perceptions
So let's just talk about Africa for the diverse collection of countries, cultures and people that it is.
I'll lay out some facts about African countries and people, focusing on Nigeria (West Africa), Kenya (East Africa) and South Africa (Southern Africa). That should give a slightly broader perspective to help frame perceptions about the sub-continent and some of it will also provide interesting material for small talk at cocktail parties or any other forum where you talk about Africa.
Nigeria, the biggest economy in Africa depending on current currency exchange rates (and whether you're Nigerian or South African) has been described as an economic powerhouse. Nigeria is one of the world's biggest oil producers with an average production of 2 million barrels per day. It is the 7th most populous country in the world and a recent UN report says that Nigeria would overtake the US to become the 3rd most populous country by 2050...just behind India and China. This makes it a huge market for consumer products and practically anything else. Nigeria has four of the world's fastest-growing cities. However, just coming out of an oil-price crash induced recession, there are fears that such an increase in population could cripple Nigeria's already inadequate infrastructure.
By 2009, Nigeria's movie industry, commonly referred to as "Nollywood' had surpassed Hollywood as the world's second largest movie industry by volume, right behind India's Bollywood. And in 2014, the Nigerian government released data showing Nollywood is a $3.3 billion sector, with 1844 movies produced in 2013 alone. More on this here. Critics say that "while Nollywood has volume, it lacks production value, and African actors have yet to breakout globally". But this industry continues to develop rapidly, at number 2 for now and extremely popular in Africa and its diaspora population.
Kenya is one of the largest coffee producers in the world. Tea, coffee, horticulture and tourism are the biggest industries fueling its economy, the biggest in East Africa.
Better known for its amazing wildlife (lions, elephants, leopards, rhinos and buffalo live here) and the resulting Safaris, Kenya also has a beautiful coastline with towns like Mombasa, Malindi and Kilifi. Mombasa (where I've spent one of my best holidays) is surrounded by the Indian Ocean, making it one of the most beautiful places.
Kenyan runners (and Ethiopians) have frequently excelled in medium and long-distance races – winning international marathons and producing several Olympic champions over the years.
South Africa, is mostly known for its apartheid past and the subsequent presidency of the great Nelson Mandela. But there's so much more to this country. With its modern cities and beautiful skylines, this is one place that totally defies all stereotypical views about Africa. In 2006, South Africa was the first African country and the fifth country in the world to recognize same sex marriage. The first successful heart transplant was performed at the Groote Schuur hospital in Cape Town by a South African surgeon, Christiaan Barnard.
South Africa is the second largest economy in Africa (again, depending on whether you're Nigerian or South African. I am Nigerian). South Africa is one of the BRICS countries; an association of five major emerging national economies. It used to be BRIC – Brazil, Russia, India and China – until 2010 when South Africa was inducted. Extremely rich in mining and minerals, this country is considered the world's leader with nearly 90% of all the platinum metals on earth and around 41% of all the world's Gold. The world's largest diamond, a 3,106-carat stone called the 'Cullinan' was found in the Premier Mine in Pretoria in 1905.
…and here are a few random facts.
Kenyan environmentalist Wangari Mathai won the Nobel Peace Prize in 2004 and was the first black African female to win the prize. Two other African women, Liberian peace activist,

Leymah Gbowee

and Liberian President Ellen Johnson Sirleaf won the Nobel peace prize in 2011. Several other African men and women have won Nobel prizes for literature, peace, science and chemistry.

Kenyan actress Lupita Nyongo won an Oscar for her role in the movie,

12 Years a Slave,

which also featured Nigerian British actor, Chiwetel Ejiofor in the leading role, who was also nominated for an Oscar.

In her 2013 single

Flawless

,

Beyoncé

sampled a speech given by award-winning Nigerian writer Chimamanda Ngozi Adichie entitled "We Should All Be Feminists". This speech also inspired famous fashion house Dior's spring/summer 2017 campaign, including a famously sold-out T-shirt with the words inscribed.

South Africa has one of the world's most luxurious trains. Up to 72 passengers can travel in lavish wood-panelled Rovos trains; the Royal Suites occupy half a carriage and have full-sized bathrooms, separate shower, permanent double bed and two armchairs.

Luanda, the capital of Angola, is the world's most expensive city for expats, according to the 23rd annual cost-of-living survey carried out by the advisory firm Mercer. Hong Kong is the second most expensive.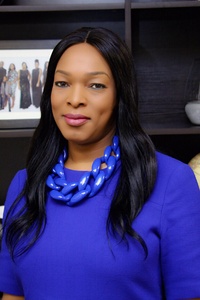 The Author
Patricia Obozuwa is the Director of Communications & Public Affairs for GE Africa – a position she has held since April 2012 when she built the communications and public affairs function. Patricia leads a team of communicators across Sub-Saharan Africa, building and protecting GE's brand and image on the sub-continent. She established GE Africa's corporate social responsibility platform, GE Kujenga aimed at empowering people by building valuable skills, equipping communities with new tools and technology and elevating innovative ideas that are solving Africa's challenges. Patricia also established the 'GE Lagos Garage' a hub for advanced manufacturing skills development that has produced over 100 graduates in Nigeria to date (November 2017). Patricia is a founding co-hub leader of the GE Women's Network for Sub-Saharan Africa. Prior to joining GE, she was Head, External Relations, Nigeria and Corporate Communication Leader, Sub-Saharan Africa at Procter & Gamble (P&G) where she pioneered the public relations function and built the West Africa communications team from scratch.
mail the author
visit the author's website
Forward, Post, Comment | #IpraITL
We are keen for our
IPRA Thought Leadership essays
to stimulate debate. With that objective in mind,
we encourage readers to participate in and facilitate discussion.
Please forward essay links to your industry contacts, post them to blogs, websites and social networking sites and above all give us your feedback via forums such as IPRA's LinkedIn group. A new ITL essay is published on the IPRA website every week. Prospective ITL essay contributors should send a short synopsis to IPRA head of editorial content Rob Gray
email
Share on Twitter
Share on Facebook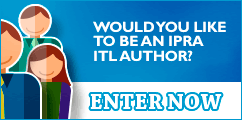 IPRAOfficial