Thought Leadership Essays
Viewing posts from April, 2016
By: Prema Sagar 25/04/2016
The concept of a newsroom is increasingly becoming central to every large PR agency. By Prema Sagar.
By: Alison Jefferis 18/04/2016
In the male-dominated investment world, asset management business Columbia Threadneedle is using comms to highlight a compelling business case for greater diversity. By Alison Jefferis.
By: Núria Vilanova 11/04/2016
New models are emerging as the internet continues to break down traditional national borders. By Núria Vilanova.
By: Ashwani Singla 04/04/2016
Five major steps are involved in creating science based reputation management campaigns. By Ashwani Singla.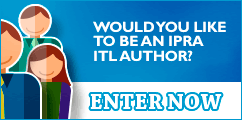 Tweets by @ipraofficial