News
Viewing posts from March, 2020
By: Sukanti Ghosh 30/03/2020

Strategic communications must evolve to become better partners to the CEO and business. By Sukanti Ghosh
By: Suzanne Ffolkes 23/03/2020

How the Optical Society (OSA) uses social media to tell its stories, fight disinformation and engage with influencers. By Suzanne Ffolkes.
By: Mercedes Córdova 16/03/2020

A mismanaged crisis often sparks a second, even greater crisis that has the potential to prove fatal for the organization in the firing line. By Mercedes Córdova.
By: Trey Watkins 09/03/2020

Accurate and inaccurate information about COVID-19 is spreading faster than the investigations medical experts are conducting into the virus. By Trey Watkins.
By: Patrik Schober 02/03/2020

In today's fast-moving world, PR faces a quartet of major challenges: measurement, ethics, appropriate use of all available channels and education. By Patrik Schober.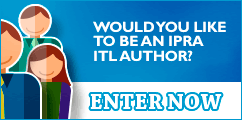 IPRAOfficial