ITL #363 Effective social media engagement: the rapidly changing rules

3 years, 2 months ago
(Comments)
How the Optical Society (OSA) uses social media to tell its stories, fight disinformation and engage with influencers. By Suzanne Ffolkes.
Social media has become the engagement tool of choice for many for-profit and non-profit organizations in this era of rapid-fire communications. A comprehensive social media strategy is essential if they hope to keep pace with real-time communications that could dramatically impact their brand and reputation.
It is no longer enough to merely have a presence on social media to push out content. If organizations are not proactively engaging their audiences in authentic and meaningful conversations, they will be overshadowed by their competitors who are constantly evolving their social media strategies to keep their members engaged and satisfied with the content delivered to them every, second, minute and hour of the day.
Social media communications can be both fleeting and sustainable, depending on the message and the amount of engagement among account followers.
Tricks of the trade
On average, 6,000 tweets are posted on Twitter every second or 350,000 tweets per minute. About 4,000 photos are uploaded on Facebook every second and more than 95 million photos are uploaded to Instagram every day.
And interestingly enough, the most popular hashtag on Instagram in 2019 was #love with nearly 1.4 billion posts containing this tag with the second most popular being #photooftheday.
As more organizations leverage the power of hashtags to call attention to their content, do not be surprised to see #love used more frequently in Instagram posts even if the post has no direct to the hashtag. Why? To achieve a high level of engagement, organizations are increasingly maximizing tools, analytics and tricks of the trade to drive users to their messages and visuals.
With such a high volume of content moving rapidly through various social media platforms, how can you ensure that your target audiences are noticing and engaging with your brand and in-the-moment posts? Conversely, have you mastered the art of social listening to understand the interests and passions of your audience to develop sustainable relationships and brand loyalty? What issues matter most to them beyond the news of the day?
Member recognition
For members of professional societies, it is usually recognition of their work and accomplishments. Professional societies often promote their members on social media, realizing that such recognition helps to not only strengthen relationships with their key audiences but to raise awareness of the member's achievements to a broader audience.
For example, tweets featuring recipients of awards and prizes from The Optical Society (OSA) for their contributions to the advancement of optics and photonics, on average, are liked and retweeted at a greater rate than messages promoting upcoming events. When social media posts highlight influencers on social media, particularly those with a huge following and mega-phone, more than likely, the posts will gain traction and, in some cases, go viral depending on the topic of discussion.
And if those messages are linked to pop culture, even better. Nobel Laureate Donna Strickland, 2013 President of The Optical Society, was recently the topic of a Jeopardy question for her award-winning research on lasers. On Twitter, The Nobel Prize has more than 570,000 followers and Jeopardy more than 244,000 followers, enabling the OSA tweet about Dr. Strickland to gain traction far above most daily tweets on the OSA Twitter account with likes and retweets.
Telling your story
Video testimonials of members describing their passion for their research and commitment to OSA from serving on committees to mentoring early career professionals, are also popular social media posts. Testimonial videos with relevant messages are often leveraged to promote global events and celebrations such as International Day of Women and Girls in Science (February 11, 2020) and International Day of Light (May 16, 2020).
Utilizing images, videos and animation is necessary to cut through the high-volume of content on Twitter in particular. Tweets with images receive 18% more click throughs, 89% more likes and 150% more retweets. Dynamic, colorful static and moving images like GIFs or Boomerangs tend to increase the level of engagement on Instagram, and provides another layer of depth to content that otherwise may go unnoticed with competing images.
Inspirational quotes and motivational images also rise above the fray on social media platforms when the content is authentic and illustrates how individuals have overcome the odds. Patient stories and testimonials of individuals who persevered to achieve insurmountable goals are powerful messages that resonate with audiences worldwide.
Yet when the social media narrative moves in a direction that could have a negative impact on the brand, organizations must be prepared to respond in a timely fashion with information that gets in front of inaccurate or controversial posts. Is it wise to engage with trolls in a social media crisis? No, but it is important to respond to members and customers with legitimate concerns in order to maintain those relationships. Moreover, providing consistent and accurate messaging can help position your organization as a thought leader and credible source.
Rapid response messaging
The coronavirus (covid-19) is an example where lots of misinformation about the disease, how it is spread and preventative measures are being shared on social media. Fact and fiction are sometimes blurred, leaving users confused as to which sources are legitimate.
Organizations directly impacted by the outbreak closely monitored chatter on social media to ensure false information did not influence or overshadow accurate messages to their key audiences. Staying in touch with your core constituents during a social media crisis with frequent updates and in some cases over-communicating important points is critical to educating your followers and alleviating concerns. Staying on message and avoiding the temptation to engage in a back and forth with dissatisfied customers on a public platform is essential to ensure targeted audiences receive relevant information.
Engaging with micro-influencers
Social media is the method of communication for high-profile individuals worldwide but as organizations seek partners to help promote their activities and products, micro-influencers have become increasingly popular across platforms. Why? Micro-influencers, typically experts on a particular subject, are often less costly and more effective than celebrity tweeters, and post messages with an authentic, authoritative voice. They are likely to gain the trust of your followers and deliver the type of sustained and substantive social media engagement paid advertisements and celebrity endorsers could not.
As organizations review and revise their social media strategies to keep pace with the changing rules of engagement, it is more important than ever to plan and prepare while remaining nimble and alert.
The Author
Suzanne Ffolkes, Chief Communications Officer at The Optical Society, has more than two decades of experience in journalism, strategic communications and public relations with national and international nonprofit organizations. She has also lectured on science communications at academic research institutions across the U.S. and for the National Academy of Sciences Colloquia on The Science of Science Communication III.
mail the author
visit the author's website
Forward, Post, Comment | #IpraITL
We are keen for our
IPRA Thought Leadership essays
to stimulate debate. With that objective in mind,
we encourage readers to participate in and facilitate discussion.
Please forward essay links to your industry contacts, post them to blogs, websites and social networking sites and above all give us your feedback via forums such as IPRA's LinkedIn group. A new ITL essay is published on the IPRA website every week. Prospective ITL essay contributors should send a short synopsis to IPRA head of editorial content Rob Gray
email
Share on Twitter
Share on Facebook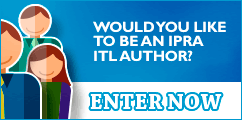 IPRAOfficial