ITL #362 Crisis after crisis: the road to disaster

3 years, 6 months ago
(Comments)
A mismanaged crisis often sparks a second, even greater crisis that has the potential to prove fatal for the organization in the firing line. By Mercedes Córdova.
As frightening as the headline to this essay sounds, it is not at all strange that this happens in practice and repeatedly. Yes, it happens in companies, governments, institutions or even in a personal way when we do not know how to correctly manage risk situations in moments of extreme social and media pressure, as a result of a chain of mistakes that was not detected in time. And instead of healing, it ends up further compromising a name, trajectory and/or reputation worked on over the years.
When Ron Sachs, CEO of Sachs Media Group and partner of the largest network of Public Relations Agencies in the world, WorldCom Public Relations, chose the headline 'The crisis after the crisis' to refer to the danger of mismanaged crises, it highlighted the extreme importance of knowing how to address crises in the right way.
Resistance to assuming responsibility in a timely manner – for fear of deepening damage – does nothing more than dig an ever-deepening chasm from which it will be difficult to emerge. "Ironically," wrote Sachs, "this delay in assuming the error is often the trigger for creating the crisis after the crisis: inaction, insensitivity, inertia that plunges the organization into a worsening and damaging spiral".
According to several studies applied to different types of companies worldwide, every company has faced or will face a situation of corporate crisis. The big difference in whether these companies emerge strengthened or minimized from the risks involved in a crisis lies in the management and reaction time applied to these sensitive situations.
For Santiago Fittipaldi, president of the international firm RedSwirl Communications and an expert in international crisis management, "the greatest risk to which a company is exposed when it refuses to accept a mistake is the loss of reliability and credibility, which also leads to a deterioration in its reputation."
Above all, looking after reputation
It's hard to deny the undeniable. This is one of the principles that Fittipaldi, who is also a strategist and journalist, maintains: "It is important to accept that there was a mistake, although it is even more important to clearly explain the measures that are being taken to correct the situation and ensure it does not happen again."
Companies should be clear that, "when a customer, partner or other interested party feels that they are lying or hiding something, it is difficult for them to feel confident about buying their products or services". Generally, these people will be more forgiving of a mistake if it is treated with transparency. Otherwise they will feel cheated.
Certainly, this process can be painful and even embarrassing for any company. But that's a temporary situation and much less painful than losing your reputation.
Taking these actions is only be the beginning of proper crisis management. On its own an apology will not remedy the damage caused. Fittipaldi maintains that in some societies, publicly apologizing for a crisis is an essential element of their culture, while in others it is not so essential. But presenting solutions is a universal requirement.
A case for analysis
Decades ago, a crisis involving Tylenol, a drug with analgesic properties, became a world reference and benchmark on how to correctly handle chaotic situations. Seven people died in the Chicago area after capsules of the painkiller were laced with cyanide. The pharmaceutical company behind the Tylenol brand Johnson & Johnson took decisive action, ordering a total recall of the drug worldwide and providing facilities for the relevant authorities to carry out testing. It subsequently brought the drug back to market in improved, tamper-proof packaging.
The lesson of this case shows that the pharmaceutical company not only reacted immediately and worked on solutions that would block the marketing of adulterated medicines, but also ratified its ethical, corporate and social principles, regaining in a short time the trust and credibility of its public and strengthening its reputation through the acceptance of its mistakes and immediate reaction.
The role of social networks
But the right timing and right reactions do not only involve responding to and maintaining close relationships with the media, government, trade unions and consumers. The strategy and care must be activated, even more importantly, in consumers and (these days) social network audiences.
You must not lose sight of the horizon or stop monitoring this audience, since the risk with networks is that although they are fed with facts, at the end of the day they are just another opinion, where anyone can launch an accusation without a great deal of proof, sometimes based on speculation, false perceptions or the infamous 'fake news'.
However, even though we cannot control the situation completely, since users are free to upload whatever they want to their platforms, we can take measures that help mitigate the risk. "The first thing is to have a social media action plan that allows the company to regularly and consistently post its positive key messages that contribute to building a solid digital reputation," advises Fittipaldi. "At the time of an accusation or allegation, the company will have accumulated enough goodwill among its audiences to have them reaffirm their loyalty to it, or at least question the veracity of the accusation. The second is to have continuous monitoring of what is being said about the company in various networks. Many companies try to be aware of what is published about them in traditional media, ignoring that there is another parallel conversation about them in social networks and digital media. Monitoring makes it possible to detect any problems and respond immediately, preferably through the same network where the issue arose."
The task of specialists
Every communications manager or external advisory communications agency has the hard task of working before a crisis occurs, evaluating all possible scenarios and planning to resolve them in a controlled environment. However, in the midst of an extreme situation, managing transparency and immediate resolution can avoid more problems – the kind of high impact problems that in certain instances can lead to a company's closure.
Preparing the way can be a great help for moments of high stress. For this reason let me share with you some guidelines:
Define the risk map close to your business or company
Set your target audiences
Prepare your audience for critical situations (drills)
Reinforce your credibility and reputation through permanent content of interest
Select the management team that will face the crisis
Establishes scenarios and possible stakeholder questions
Stay on top of the matrixes and manuals that help you follow processes
Define tools and materials for communication
Develop remediation communication plans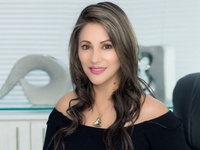 The Author
Mercedes Córdova is founder and CEO of MC Comunicaciones, a leading integrated communication agency in Ecuador that builds a positive corporate reputation for multinational and national clients such as Nestlé Ecuador, Cerveceria Nacional, LATAM, Hyundai, UNICEF and Roche.
mail the author
visit the author's website
Forward, Post, Comment | #IpraITL
We are keen for our
IPRA Thought Leadership essays
to stimulate debate. With that objective in mind,
we encourage readers to participate in and facilitate discussion.
Please forward essay links to your industry contacts, post them to blogs, websites and social networking sites and above all give us your feedback via forums such as IPRA's LinkedIn group. A new ITL essay is published on the IPRA website every week. Prospective ITL essay contributors should send a short synopsis to IPRA head of editorial content Rob Gray
email
Share on Twitter
Share on Facebook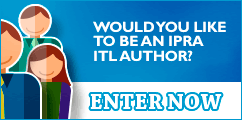 IPRAOfficial