Thought Leadership Essays
Viewing posts from December, 2013
By: Jacquie L'Etang 18/12/2013

The gap between PR theory and practice is not always easily bridged. How self-aware are senior practitioners and how much do they interrogate their thinking when making decisions? By Jacquie L'Etang and Mandy Powell.
By: Joy Scott 17/12/2013

Boutique PR agencies are increasingly adept at working with clients on communications assignments that involve an international dimension. By Joy Scott.
By: Kerrie Finch 11/12/2013

Young innovators in the creative industry are doing far more than getting a foot on the lower rungs of the career ladder. By Kerrie Finch
By: Khamisi McKenzie 04/12/2013

Given how quickly the communications landscape is changing, is 'experience' quite as valuable as it used to be? By Khamisi McKenzie.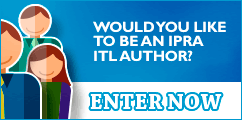 IPRAOfficial