ITL #52 The rules have changed: Is PR a young person's game?

9 years, 10 months ago
(Comments)
Given how quickly the communications landscape is changing, is 'experience' quite as valuable as it used to be? By Khamisi McKenzie.
As a profession and an industry PR often likes to think of itself as being separate and unique from all others, even when it comes to comparing itself to its close cousins advertising and marketing. Despite a definite unique nature that exists within the world of PR, it like so many other industries still seems to be obsessed with the idea of 'experience.'
It is a word that has acted as a stumbling block for many talented and in truth some not so talented aspiring PROs (Public Relations Officers.) The big question is whether the traditional definition of experience is as important in a world that is now based on a completely new set of rules, when it comes to communication and whether this way of thinking is overlooking the important role that the young PRO is able to play in the industry of public relations.
As we approach the year 2014, the change in how even some of the most traditional of brands have gone about communicating with their key audience members, is obvious to see. Not all of them may have gone about it the right way, but regardless brands have seen what can be achieved when a new and fresh approach is taken and these new rules of communication are embraced.
This new and fresh approach that so many brands are in search of is something that younger PROs and even some up and coming agencies are able to offer, for the simple fact it comes naturally to them. Now this may seem presumptuous, but in truth these PROs are a product of an environment that instils an understanding of how people now communicate and interact with brands. Undoubtedly this is an advantage over their senior counterparts.
This therefore means that those who are working in PR and have been born into or grown up in this new era of communication, will possess a better understanding of how all these new rules fit together. This is not to take away anything from the wealth of experience those 'older' PROs and more established agencies are able to offer.
It would be just as ignorant for someone to think an 'older' person would not be capable of handling an account that needs a new and fresh approach, in the same way it would be ignorant to think that a 'younger' person doesn't have the capability to take on an account of an established or more traditional brand.
Forced to understand
The introduction of social media, as well as various other new mediums where consumers and customers can interact with brands, means that agencies and their staff have been forced into understanding the modern day audience, in a way that they have never had to do before.
It is in positions like this where younger PROs have an even bigger role to play in helping brands that haven't managed to interpret the new rules of communication in the right way. It is also where the traditional description of experience is called into question.
Many older PROs who have spent years in the industry don't have the experience, nor do they have an understanding of these new methods of communication. The younger PRO however has a wealth of experience having spent the last 7 to 10 years learning about these new rules, by practising them and analysing (whether consciously or subconsciously) the difference between what it looks like when it is done right and when it is done wrong.
If we take a look at the industries that PR associates itself with, we can see how having an agency or members within a team that have that natural understanding and experience in how brands communicate in a modern world, can be beneficial.
Following fashion
The fashion industry is saturated with specialist PR agencies. It is also one of the industries that have made the new rules of audience interaction into an almost mandatory requirement, for any individual or company that operates within it.
A social media presence, working with new media like blogs and online publications, incorporating technology and embracing the importance that online and digital advances are able to play in your promotional plans, has become essential to any fashion brand building, re-inventing or trying to protect its reputation. Without any of the following you are missing out on so much potential customer interaction and an opportunity to develop one's brand awareness and form relationships with your customer base.
The position of an intern was set up to bring on the young PRO, but in truth an intern's role is more focused on learning and less focused on what they can actually bring to the table. This can be problematic, in that they may not get the chance to show what it is they can actually offer, as their lack of experience is thought to limit what they are able to contribute.
It is my belief that a lot of younger PROs would surprise people with what they can do if given the opportunity. This is not to say that going with a young or aspiring candidate or agency is always the best option, but I do think that the positives of being on the aspiring side of the fence is something that is often overlooked. Whether it is when an agency is looking to hire a new recruit or when a client is in search of PR support.
Aware of what's there
This essay was not written to attack the PR industry for being ageist. Its purpose is to make the industry aware of the skills set, the 'experience' and the success that younger PROs are able to bring to the workforce. No one should be given a job or denied a job purely because of their age.
Despite my belief that younger PROs have a lot to contribute to the PR industry, the need to learn, develop and enhance their skills must still be recognised. Without a doubt there are many other points to be factored in when recruiting a member of staff or selecting an agency to take on a project.
My argument here is not based on positively generalising younger PROs with the assumption that they all have the natural skill set that I have described throughout. It is based on the dangers of continuing to place industry experience so high on the agenda, when it comes to the selection process. This is not only denying someone the opportunity to show off their capabilities, but it is obstructing the changes that are taking place within the industry. Furthermore it is potentially limiting the success levels of an agency or a brand.
In an ideal world we would be able to blend youth with experience to create a perfect team, agency or working relationship; which will require more brands and more agencies to take that leap of faith into the unknown, giving younger PROs and agencies the chance to show what they are capable off, by placing them in roles that give them the chance to produce work that can influence.
The public relations industry like any other, needs to adapt to its surroundings and be willing to accept that what once was, may no longer be and that change is not always a bad thing.
Thought Leader Profile
Khamisi McKenzie is a co-founder of Red Mountain PR, an independent London based agency. His background also includes work within journalism, events and brand development.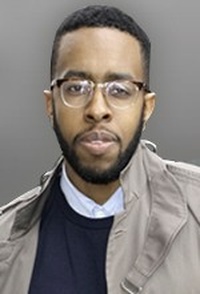 The Author
Khamisi McKenzie is a co-founder of Red Mountain PR, an independent London based agency. His background also includes work within journalism, events and brand development.
mail the author
visit the author's website
Forward, Post, Comment | #IpraITL
We are keen for our
IPRA Thought Leadership essays
to stimulate debate. With that objective in mind,
we encourage readers to participate in and facilitate discussion.
Please forward essay links to your industry contacts, post them to blogs, websites and social networking sites and above all give us your feedback via forums such as IPRA's LinkedIn group. A new ITL essay is published on the IPRA website every week. Prospective ITL essay contributors should send a short synopsis to IPRA head of editorial content Rob Gray
email
Share on Twitter
Share on Facebook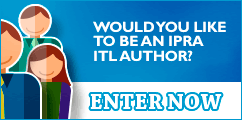 IPRAOfficial