Thought Leadership Essays
Viewing posts from May, 2021
By: Angele Giuliano 31/05/2021

Many business people think reaching out to the EU is a waste of time. Yet those working in its institutions are often approachable, knowledgeable and, most importantly, open to engagement. By Angele Giuliano.
By: Andrea Gissdal 24/05/2021

We can learn a huge amount from literature…and not only about how to write better. By Andrea Gissdal.
By: Inge Wallage 17/05/2021

Is the international PR community ready and willing to adopt a set of core principles to guide practice on social responsibility, including care for our planet? By Inge Wallage.
By: Phil Borge-Slavnich 10/05/2021

Good relationships are vital. So how can we measure the state they're in? By Phil Borge-Slavnich.
By: Hélène V. Gagnon 03/05/2021

A four-pronged employee empowerment strategy with measurable objectives helped Canadian aerospace technology company CAE keep morale and performance levels high. By Hélène V. Gagnon.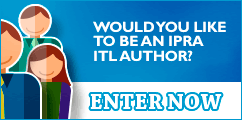 IPRAOfficial