Thought Leadership Essays
Viewing posts from July, 2017
By: Crispin Manners 31/07/2017

Personalised communication that addresses innate social needs plays a major role in keeping employees happy and productive. By Crispin Manners.
By: Nitin Mantri 24/07/2017

India presents huge opportunities for multinational corporations but it is also a complicated and challenging country in which to do business. By Nitin Mantri.
By: Julia Willoughby 17/07/2017

Many organisations struggle to map out the level and balance of internal and external support necessary to deliver the communications results they desire. By Julia Willoughby.
By: Ian Rumsby 14/07/2017

Amid fast-paced change and growing incivility, brands are finding near-future thinking more realistic than long-term mapping. By Ian Rumsby.
By: Jacqueline Purcell 03/07/2017

Company founders often struggle with staff management and business reputation issues, with potentially damaging consequences. By Jacqueline Purcell.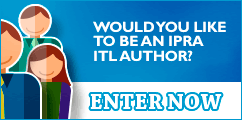 IPRAOfficial