Thought Leadership Essays
Viewing posts from July, 2015
By: Eszter Szabo 27/07/2015
Central and Eastern Europe provides inspiring examples of how natural "connectors" in big corporations, governments and NGOs can look beyond narrow interests to build trust. By Eszter Szabo.
By: Tom Ho 20/07/2015
Companies from China are conducting business internationally on an unprecedented scale. But communication misjudgements in markets such as the US may put a brake on growth. By Tom Ho.
By: Amybel Sánchez de Walther 14/07/2015
Organisations' biggest assets go up and down – in the elevator every day. Motivating employees and maintaining their loyalty has never been of greater concern. And it's not all about the money. By Amybel Sánchez de Walther.
By: Ben Petter 06/07/2015
Although CEE is incredibly diverse, it is nevertheless possible to make some general observations about public affairs trends across the region. By Ben Petter.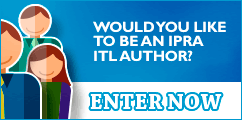 IPRAOfficial