Thought Leadership Essays
By: Andy Green 08/06/2015
Attempts to change attitudes and behaviours often founder due to target audience inertia. In order to succeed, communicators must develop a clearer appreciation of the human tendency to take the path which represents the least risk. By Andy Green.
By: Andy Green 20/08/2014
Today's communications challenges call for a new creative approach. And there's a useful 80:20 rule for prioritising creativity when it can make a difference, argues Andy Green.
By: Andy Green 02/04/2014
Content and brand stories created by a brand's community play an increasingly significant role in promotion and innovation. Yet many brands are still failing to harness the potential benefits of collaborating with fans. By Andy Green.
By: Andy Green 23/04/2007
Even boring appointment stories can be brought to life given some creative thought, says Andy Green.
By: Andy Green 13/10/2006
How you think shapes all your communications. You are a living brand, says Andy Green, and this is at the heart of your success as a communicator.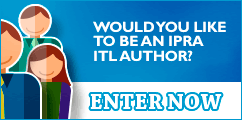 IPRAOfficial