Thought Leadership Essays
Viewing posts from October, 2019
By: Richard Benson 28/10/2019

Too many senior people on the client side still have only a shaky grasp of what PR is and can do. It's time to educate them. By Richard Benson.
By: Julie Exner 21/10/2019
A midsize agency based in the US Midwest has found a highly effective way to put "feet on the street" around the world. By Julie Exner.
By: David Alexander 14/10/2019

While elite sport has been bedevilled by many scandals, the highs outweigh the lows and countless brands continue to boost their image through sponsorship and other alliances. By David Alexander.
By: Matt McKenna 07/10/2019

The Marine Social Responsibility Consultancy was launched in March 2019 with a focus on protecting our precious oceans. By Matthew McKenna and Sarah Townsend.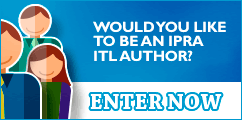 IPRAOfficial