ITL #340 - Saving our seas and oceans: communicating with the purpose of improving marine health

3 years, 5 months ago
(Comments)
The Marine Social Responsibility Consultancy was launched in March 2019 with a focus on protecting our precious oceans. By Matthew McKenna and Sarah Townsend.
The time for apathy is over. Our oceans and seas deserve better. Our world deserves better.
Our oceans and seas are nothing short of amazing. Teeming with life, harnessing huge eco-systems and providing sustenance to billions of people worldwide. I should also mention our oceans cover 70% of the world's surface, generate over 50% of the world's oxygen, absorb half the carbon produced and account for 80% of the planet's biodiversity. Be under no illusions – the health of our oceans and seas affects us all.
Next time you are near the coast, take a step back and really take a look at the sheer majesty of our oceans and seas and the awesome gift that they are to our planet and to all life – including ourselves.
But this gift could soon be damaged beyond repair not just for now but for generations to come.
How utterly sad is that?
Doing more
Through our existing marcomms agency McKenna Townsend, we had already been working on numerous eco-marine projects worldwide with clients who wanted to give back to the marine environment.
This wasn't enough for us though…we wanted to do more. Our team wanted to do more and we knew that companies and businesses wanted to do more.
We believe in the power of communication to make positive change – after all it's what we do.
So we decided to do what we do best – and launch a new agency with the specific aim of helping brands, companies and organisations better connect with the issue of the world's marine health, leveraging the success and reach of businesses to positively influence change.
And thus we became Ocean Saving Advocates when the Marine Social Responsibility Consultancy was born. It is dedicated to connecting brands and businesses with the health of our oceans and seas.
Single-minded cause
Our time for apathy was over. The key was making that decision to go from sat at our desks worrying about it all to actually doing something about it. Our team is fired up and passionate – suddenly we have an agency with a single-minded cause. It is everything. It drives us to succeed.
For us, it's all about communications with purpose, with a laser focus on positively impacting the health of our oceans and seas. We are a passionate marketing and communications consultancy with a collective goal – to be the catalyst for brands and businesses to connect with this critically important issue in a meaningful way.
Our team has a deep affinity with our oceans and seas and we have many years of marine experience, having worked with some of the biggest and most high-profile brands, organisations and charities within the marine sector.
The new agency wants to connect businesses and brands to a much greater level with the issue of the planet's marine health by consulting and then developing bespoke, intelligently-crafted marine social responsibility marketing communications programmes.
A virtuous circle
A key issue is that while many brands and companies want to get involved and have a positive impact on the world's marine health, they don't know where to start. This is where we come in. We will work closely with them to consult, advise, research and then develop and help implement marine social responsibility programmes that will do some real good in the world. In doing so, we will help to enhance reputations, whilst spreading the marine social responsibility word. It becomes a virtuous circle.
The new agency's team already has in-depth experience and expertise of marine conservation programmes, having worked with organisations such as the National Marine Aquarium, Ocean Saviour, The Yachtmarket.com, Sunseeker, Condor Ferries and BLUE Marine Foundation on a range of programmes including establishing marine reserves, educational outreach programmes, thought-leadership initiatives, marine global ocean clean-up projects and plastics reduction schemes through work its sister agency, McKenna Townsend, has undertaken.
So we were very lucky to be able to hit the ground running and very shortly after launch we won our first client, Ocean Saviour which is a world-first, self-powering clean-up vessel concept, purposefully engineered to locate, retrieve and recycle plastic from our oceans. A good start – but we all have a long, long way to go.
Social enterprise era
We are in an era of social enterprise and more so than ever before, the most respected and desirable companies and brands exist not only to be successful, but to use their success and influence to help solve social and environmental problems. Being marine socially responsible creates opportunities, drives innovation and gives back to the world and the communities which we live in.
Businesses and brands are waking up to the fact that they have to act now on this critically important issue. Consumers and governments all over the world are increasingly scrutinising what businesses and brands are doing to give back to our oceans and help be the change.
Just imagine what we could do as a collective communications industry. We have so much influence and yes power to do good, to help #bethechange and put #marinesocialresponsibility high up on the CSR agenda of the world's businesses.
We are proud to be Ocean-saving advocates. Together, we can all help make a positive difference to the health of our oceans and seas. We'd love for you to join us in our cause.
The authors
Matt McKenna and Sarah Townsend are co-founders of The Marine Social Responsibility Consultancy.
Email
Website
www.marinesocialresponsibility.com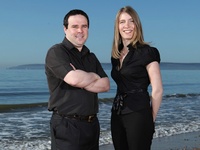 Forward, Post, Comment | #IpraITL
We are keen for our
IPRA Thought Leadership essays
to stimulate debate. With that objective in mind,
we encourage readers to participate in and facilitate discussion.
Please forward essay links to your industry contacts, post them to blogs, websites and social networking sites and above all give us your feedback via forums such as IPRA's LinkedIn group. A new ITL essay is published on the IPRA website every week. Prospective ITL essay contributors should send a short synopsis to IPRA head of editorial content Rob Gray
email
Share on Twitter
Share on Facebook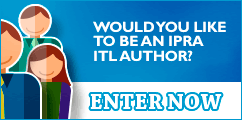 IPRAOfficial