Thought Leadership Essays
Viewing posts from October, 2015
By: Peter Parussini 26/10/2015
Old models have been turned upside down. Communicators today must have a diverse skillset, understand the art of conversation and be savvy in engaging audiences. By Peter Parussini.
By: Claudine Moore 12/10/2015
Plenty of positive economic news is coming out of Africa. But despite the growth, negative perceptions remain and need to be overcome. By Claudine Moore.
By: Dimitri Schildmeijer 05/10/2015
Earning a social licence to build new energy infrastructure is a huge task. Communications and engagement are now essential ingredients. A project needs a communications plan just as it needs an engineering plan. By Hansch van der Velden and Dimitri Schildmeijer.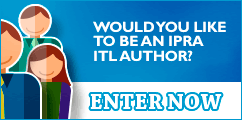 IPRAOfficial