Thought Leadership Essays
Viewing posts from October, 2022
By: Mary Poliakova 31/10/2022

Trying to navigate a crisis by sitting quietly and waiting it out without communicating is a faulty approach that hands an advantage to more forward thinking competitors. By Mary Poliakova.
By: Dr. Clāra Ly-Le 24/10/2022

If marketing is a sprint, then PR is a marathon that can deliver amazing results in terms of reputation and education. For example, by using scientific proof to boost vaccination levels in Vietnam. By Clāra Ly-Le.
By: Archana Jain 17/10/2022

With India on course to have 900 million internet users by 2025, influencer marketing is booming. But nano and micro-influencers often deliver higher engagements rates than the superstars. By Archana Jain.
By: James Lynch 10/10/2022

It is imperative to have a well-defined reputation and communications strategy in place for handling a data breach as an integral part of an incident response plan. By James Lynch.
By: Janine Allen 03/10/2022

Organizations who want to be known as an employer of choice, and attract and retain top talent, must do far more than talk the talk. By Janine Allen.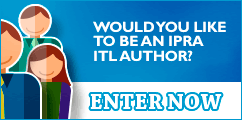 IPRAOfficial