ITL #497 Surviving economic turmoil: how financial companies can leverage PR

10 months, 3 weeks ago
(Comments)
Trying to navigate a crisis by sitting quietly and waiting it out without communicating is a faulty approach that hands an advantage to more forward thinking competitors. By Mary Poliakova.
During a crisis, most companies tend to cut budgets and staff, with PR and marketing teams being the first to go in the majority of cases. The bad news is that while this strategy could make some sense on the surface, it is not an effective way to run a business during economic turmoil.
Focus on the long-term
Since public relations is the key to building and maintaining good relationships with your clients and investors, cutting your company's PR budget is definitely counterproductive. Instead, financial firms should demonstrate openness, readiness, and a sense of responsibility in times of crisis. This is especially important as investors and clients do not always take logical actions, often giving in to the panic when they see their asset prices fall.
For these reasons, your company should keep its audience aware of what is happening on the inside, including how it is coping with current market conditions and the measures it takes to manage itself during a crisis. Having a PR team on standby, ready with battle-tested anti-crisis communication strategies, helps greatly in this regard.
A surefire way to build and maintain trust is to promptly and regularly update your company's investors during a crisis via your own channels, in addition to publishing representatives' statements on social media every two to three days, so that people don't have to worry about the unknown.
Having official stances published in respectable media further bolsters company credibility. Depending on the company's turmoil level, the list of actions would be to arrange wire distribution, a first-person interview with a company representative, and a follow-up publication.
Moreover, an established business should have an anti-crisis plan developed by PR, IR and SM teamwise. In a time of crisis, the departments should already have a plan with the main steps on hand, for example, when and who convenes and attends an emergency meeting, how much time is given to create an official company position, what formats can be used to convey a message: news, a word from the director on the official company website, social media posts, etc.
One step ahead of competitors
During a crisis, many companies prefer to sit quietly and wait it out without communicating or sharing anything about their crisis measures and activities. Of course, this is a faulty approach.
While you stay silent, you give enough space for your competitors to thrive and gain a market advantage. In the meantime, journalists won't stop working on hot stories. As you fail to share anything solid with them or your audience, they may collect and publish rumours and misinformation about your company.
Sooner or later, every crisis will end. But if it lasts for an extended period, you expose your company to the risk of being forgotten by the market.
When this happens, you have to start your communication strategy from scratch. Meanwhile, your competitors will have the networks, contacts, reputation, and a level of stakeholder trust that can win over potential investors and clients from you.
The crypto space serves as a perfect example here. As digital assets lost nearly 70% of their market cap since last November's highs, large industry players – such as BlockFi, Crypto.com, Gemini, Coinbase, Bitso, and Bitpanda – are regularly getting featured in the headlines of media outlets for firing some of their staff.
On the other hand, no matter the current economic turmoil and market crash, business goes on as usual for other crypto firms. Binance, for example, has been very busy lately. In addition to launching its new institutional platform, the exchange struck a partnership with TikToker Khaby Lame to boost Web3 adoption and signed an agreement with the government of Cambodia to support the development of local digital asset regulations.
Instead of joining other market players to cut its staff and PR budget, Binance is not afraid to openly speak of its progress, serving as an excellent case study of how to approach PR during times of crisis.
Don't sacrifice your reputation
Maintaining communication works similarly to retaining your reputation. In uncertain times, even those who don't normally pay too much attention to corporate news tend to look more closely as they get worried.
And, believe me, you don't want your stakeholders to panic – but instead, put their minds at ease with an efficient PR strategy.
For that reason, I recommend showing professionalism and, most importantly, maintaining your PR budget to keep communications going with your clients, investors, and users.
Data from analytics, a word from top management, or even the CEO directly – all of these are highly useful tools that help maintain your image in the eyes of the public and showcase that business goes on as usual, even amid economic turmoil.
On tendencies and burning issues
At the beginning of October, our team attended the Blockchain Economy Dubai Summit and noticed that small fintech businesses and startups fail to see PR's value in times of crisis. The newcomers tend to confuse PR with marketing.
A frequent request we receive from new-to-the-scene clients is to attract a specific number of customers to their product, goals that can only be achieved with measurable metrics in marketing.
PR is about building trust and brand awareness and showing transparency and openness of the company to its clients and stakeholders. Due to the nature of our work, the results in PR cannot be observed immediately, and trust cannot be gained in a short period of time. And although well-established brands understand the value of our work and stick to investing in PR, small-scale companies tend to consider PR a cost that should be cut first in difficult times.
In times of crisis, people are often sceptical of using the services of financial companies, especially those new to a market. But when the company positions itself as trustworthy and open, assures the audience that it is moving in the right direction, does not stop its growth, and has great development plans, then the level of customer anxiety decreases, and the level of trust in the brand increases.
That is how PR elevates the brand, and this is the value we, as PR specialists, bring to our clients during times of crisis.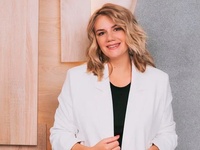 Forward, Post, Comment | #IpraITL
We are keen for our
IPRA Thought Leadership essays
to stimulate debate. With that objective in mind,
we encourage readers to participate in and facilitate discussion.
Please forward essay links to your industry contacts, post them to blogs, websites and social networking sites and above all give us your feedback via forums such as IPRA's LinkedIn group. A new ITL essay is published on the IPRA website every week. Prospective ITL essay contributors should send a short synopsis to IPRA head of editorial content Rob Gray
email
Share on Twitter
Share on Facebook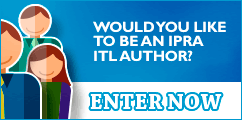 IPRAOfficial