Thought Leadership Essays
Viewing posts from May, 2014
By: Heath Applebaum 28/05/2014
Protecting your organization's most valuable and vulnerable asset means understanding that the walls that once separated internal from external comms have crumbled. By Heath Applebaum.
By: Armand Maris 22/05/2014
Disregard for environmental and social responsibility by multinationals operating in Indonesia has triggered a strong legislative response. CSR is now mandatory. By Armand Maris.
By: Ben Maynard 14/05/2014
The ease with which personal information can now be shared is putting consumers on their guard. With new technologies and devices emerging all the time, people are waking up to the threats posed to their anonymity. By Ben Maynard and Elaine Cameron.
By: Sheena Thomson 07/05/2014
A commitment to continuous learning is not simply a training compliance matter. It's a necessity for competitive survival. By Sheena Thomson.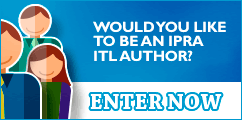 Tweets by @ipraofficial