ITL #72 Continuous learning: an international perspective

9 years, 4 months ago
(Comments)
A commitment to continuous learning is not simply a training compliance matter. It's a necessity for competitive survival. By Sheena Thomson.
My first full time PR job was Press Officer at Her Majesty's Naval Base Clyde in Scotland. Although my PR course wasn't scheduled for a few weeks, I started shortly prior to the Christmas shutdown. Immediately I found myself "on-call" with a message pager, and two days after my new boss went on leave the pager pinged that CND was staging a protest and I was to be interviewed live on BBC Radio Scotland news after only a week in the new job. Although I didn't have the technical PR skills at the time, my wider professional skills guided me through that PR baptism of fire.
Since those early PR days, training, coaching and professional development have been close to my heart and part of my basic modus operandi. Being prepared for any job is critical to achieving successful outcomes, and continuous learning is part of this constant state of preparedness. Moreover, there is an increasing importance and relevance being placed on professional development and appropriate training in today's workplace.
This is essential not just to sharpen edges, both from a personal and from a business perspective, but to simply stay ahead of the evolving digital and technology space and its impact on the PR profession. A commitment to continuous learning is not simply a training compliance matter; it is one of competitive survival.
What influences continuous learning and development?
Committing to continuous learning is expected of senior PR practitioners and we have a responsibility to lead and invest in the next generation of senior practitioners. This was immediately obvious as soon as I started working outside the UK, where I witnessed a diverse range of capability and practices which were defined through a combination of key influencing factors:
Criteria set by national and international PR job market; regional and country differences towards pre-requisite qualifications or professional memberships
Secondary and higher education standards; standard variance, or the perception of a variance, between an education provided by individual state run establishments, an education establishment run by an international provider and an education received overseas – usually a western country
Corporate or government policy towards learning and professional development; funding, access and availability of learning is aligned to respective policies on learning.
Politics and legislation; transparency and substance of information sharing and media laws,
Language of knowledge and learning; language is the most sensitive of all these influencing factors as it is so closely aligned to individual national identity.
Existing skills base within a team; leading, learning and mentoring within a team or organisation directly impacts immediate results.
Additionally, specific to PR and communications learning is where PR sits in each organisational hierarchy and how it contributes to organisational and business success. Unfortunately in some countries, strategic communications is still in its infancy and not really understood.
The first five key influencing factors above are fixed and form the standards and instruments for nurturing and developing national talent. They are also the parameters that guide and influence how information is shared with the public. Since moving overseas and working in various international settings, the sixth has been my reality and the foundation to immediately start continuous learning and transfer skills "on the job".
Continuous learning on the job
Without exception, I have observed a palpable eagerness, natural curiosity and expectation to learn in the ten countries I have worked in. This works both ways of course, particularly when assimilating the different cultural and business practices in various countries. In the field of PR and communication, a practitioner's ability to recognise and understand these differences can be the linchpin to credibility and success, or dismal failure.
Adapting a suitable coaching style to each PR culture is another linchpin to success. This is achieved through understanding individual needs and motivation. These are intrinsically linked to organisational hierarchy and cultural values. Investing in time to truly assimilate these individual and organisational factors is essential to successful continuous learning.
An early example of adapting a coaching style applied to continuous learning in a culturally different communications landscape was in a highly polarised post-conflict Balkans country. Journalists and PR professionals were caught in the middle of a massive change where the international community were guardians of peace implementation that had its national adversaries.
The PR practitioner and journalist's individual and progressive professional drive for excellence to influence the public was pitted against an often resistant hierarchy with values that were not aligned to this peace process. I learnt very quickly to listen more and advocate through example and personally mentoring communication methods that helped create impartial, objective and credible communications.
A significant period of my career has been spent in the Middle East. Nationally and regionally, cultural differences and the communication landscape is distinctly different on many levels. Freedom of information, legislation, cultural attitudes towards publicly accessible information and working practices present visiting practitioners with many considerations when factoring in continuous learning.
Working with communication teams in this region, three areas of motivation are generally consistent with individual PR practitioners; driving excellence in personal performance, broadening skills and a genuine desire to contribute to the development of their country. I found the preferred style of learning was more instructional, so I adapted my coaching and delivery of continuous learning appropriately, with short and regular learning sessions during the working day.
A more fragmented approach
In South East Asia, the approach towards continuous learning is very much more fragmented. This is consistent with individual countries' GDP per capita, languages spoken, political governance and cross-cultural differences. In the ASEAN countries for example, Singapore – the region's international business centre – has a large regional and multinational presence, so English is the main business language. International standard continuous learning is the norm as many employers comply with their respective professional development policies.
At the other end of the scale are post-conflict Myanmar, Laos and Cambodia. I found in Indonesia, South East Asia's most populous country with the fastest growing economy, PR and communications professionals have a good baseline of skills. The team I worked with preferred a coaching "show us how to do it" style and were very receptive to and understood well the relationship communications has with organisational success.
Continuous learning is also very flexible and it is easy to adapt to any shifting trends. Malaysia of course is at the centre of the biggest international story this year and its impact on the local PR landscape has been swift. In Kuala Lumpur, with one client there is an increased interest in specific areas of skill and expertise, with discussion how this can be readily transferred to strengthen capability. When anyone is under the spotlight, the focus on continuous learning becomes a lot sharper, regardless of being in, or on the edge of that spotlight.
The reality of the day-to-day PR operations, technology advances, business priorities and daily news agendas can put at risk the coaching and enhancement of professional development. Continuous learning however never stops, providing there is a commitment by those in senior PR leadership roles. We all learn from each other, whether it is navigating a way through the vagaries of a sensitive business issue or how to effectively hash tag. The richer that experience is, the more we have to share and learn, but it requires consistent and committed PR professional leadership to deliver and manage.
Author's Details
Sheena Thomson is a senior PR professional and CIPR Chartered PR practitioner. She took her first press call as a British Royal Navy press officer in 1993 and has since worked in government, corporate and international roles, including 18 months as the NATO spokesperson in Bosnia. Some of the other countries she has lived and worked in include Macedonia, Egypt, UAE, Oman and Indonesia. Sheena now runs her own communications consultancy, The Jungle Compass, focusing on strategic communications, communicating complexity and developing the best in people for success in their business communications.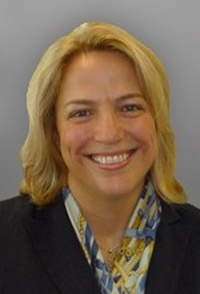 The Author
Sheena Thomson is a senior PR professional and CIPR Chartered PR practitioner. She now runs her own communications consultancy, The Jungle Compass, focusing on strategic communications and communicating complexity
mail the author
visit the author's website
Forward, Post, Comment | #IpraITL
We are keen for our
IPRA Thought Leadership essays
to stimulate debate. With that objective in mind,
we encourage readers to participate in and facilitate discussion.
Please forward essay links to your industry contacts, post them to blogs, websites and social networking sites and above all give us your feedback via forums such as IPRA's LinkedIn group. A new ITL essay is published on the IPRA website every week. Prospective ITL essay contributors should send a short synopsis to IPRA head of editorial content Rob Gray
email
Share on Twitter
Share on Facebook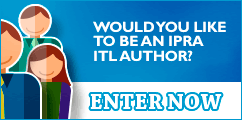 IPRAOfficial