Thought Leadership Essays
Viewing posts from May, 2019
By: Svetlana Stavreva 27/05/2019

After an 11-year gap, there's a fresh addition to the prestigious IPRA Gold Paper series. This fascinating new study underlines how digital executive reputation is an increasingly important aspect of a company's accountability. By Svetlana Stavreva.
By: Bidemi Zakariyau 20/05/2019

After a slow start, influencer marketing is set for strong growth in Nigeria as agencies, brands and influencers begin taking a more sophisticated approach to effective collaboration. By Bidemi Zakariyau.
By: Delphine Jouenne 13/05/2019

Definitions have been distorted and important words have lost their true meaning. Communicators must turn the tide against the twisting and debasement of language. By Delphine Jouenne.
By: Jennifer Hawkins 06/05/2019

Many hotels and travel operators have learned the hard way that content from an influencer with a large social media following does not necessarily translate into bookings. By Jennifer Hawkins.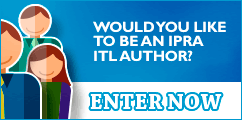 IPRAOfficial