ITL #318 -  Hurdles in communication: adapting and excelling in a fluctuating marketplace

4 years, 4 months ago
(Comments)
Many hotels and travel operators have learned the hard way that content from an influencer with a large social media following does not necessarily translate into bookings. By Jennifer Hawkins.
Back in 2002, when Hawkins International Public Relations was first breaking into the marketplace, the culture of the industry was drastically different than today. Evolving technology has changed the fabric and tactics of what we do. As new developments continue to transform public relations, it's an exciting challenge to remain timely in approach and ahead of the curve in predicting trends and forming strategy.
Nearly two decades later, Hawkins has grown from a solo venture to a bi-coastal US agency with more than 40 team members. We have since established ourselves as a formidable force in global travel and hospitality, and our success in that space has opened the door for expansion into wellness and more robust digital offerings.
Our eyes are open to global trends and communications practices that can benefit PR agencies operating across other industries as well.
Integral to our success is the global perspective that our diverse worldwide client roster brings us. We're based in New York and Los Angeles, but work closely with clients in a multitude of countries who hire us when they want to promote their hotel, resort, hospitality company, cruise ship, tour company or luxury product to US-based media.
We think of the agency-client relationship as a partnership: We're not a transactional order-taking service, but an extension of our clients' strategic and business teams. Through close collaboration we develop targeted approaches that drive our clients' international business and reputation and at the same time foster strong long-term media relationships.
I feel grateful to be working with an amazingly collaborative roster of awe-inspiring clients, media, influencers and industry leaders. Lately, I've been focused on keeping things in perspective (recognizing that new media has upsides and downsides), while creating authentic synergistic relationships with media and tracking global travel and wellness trends to ensure that our clients stay relevant.
Keeping things in perspective
With the boom of social media in travel and hospitality, many hotels and travel operators have learned the hard way that just because an influencer boasts 100,000 followers, there's no promise their content will translate into bookings. Better, from our perspective, to tap into micro-influencers with smaller followings but more impactful engagement with their audience. We pride ourselves on vetting for the right type of influencer to work alongside our client regarding what they can expect in terms of postings and asset deliverables, while taking care to negotiate for additional photos, videos and posts where possible.
For instance, in 2015, two years before Hurricanes Irma and Maria swept through the Caribbean, a resort on St. Barth undertook a rebrand that included a new website. To satisfy the client's desire for site traffic, we sidestepped obvious celebrity influencers and sought a blogger with a palpably more targeted and highly loyal following.
That led us to Brianne Manz, a New York-based mother and travel influencer who blogs on Stroller in the City. We organized a family trip to the resort for Manz, her husband and their three kids that resulted in two in-depth photo-essay posts that drove repeat visits to our client's website for years. Her blog consistently ranked as one of the top 10 website referral sources and increased engagement on the client's Instagram page.
Takeaway? Don't fawn over monster numbers in the social media sphere; find the inspiration in other, more-targeted data.
Memorable media meet ups
Back in our early days, "deskside visits" were a dependable way to land a client on a journalist's radar. Naturally, we would send press kits, coordinate press trips, and submit imagery for publication. But nothing worked like a face-to-face meeting.
Then dawned the communication revolution. Suddenly, the ease of access fostered by technology made such meet ups seem outdated. Editors and writers were no longer covering individual topics for select publications; they were doing round ups and producing material for several outlets. Quick and concise correspondence via email and phone was the quickest way to grab their attention and fulfill their requests.
What we're noticing present-day is that more media are moving away from transactional relationships to connect with their PR contacts on a deeper level. They desire the interpersonal interactions that can blossom into professional relationships and, often, friendships. They're attending conferences, joining us at pitch-free holiday parties, and encouraging deskside visits again.
We recently launched an inaugural event called, 'It's All in The Details Showcase' with our clients in a highly interactive and engaged fashion under one roof in New York City. We staked our reputation for being one of the best travel PR agencies in the US in order to attract more than 20 of our clients to New York for a one-day media and influencer event. It was a huge success with over 80 media attendees and provided an optimum setting for clients to highlight their news and "details" to a highly sought-after media base in an intimate and fun setting.
Over the years we have learned that relationships with media can be as steadfast and enduring as those with clients, and often even more so. It's important to be honest: Treat media as you would clients; serve news that satisfies their needs; make your clients available but give media talking points worthy of a story.
All's well in wellness
According to the Global Wellness Institute, the "wellness tourism" market grew from $539 billion in 2015 to $639 billion in 2017 – more than twice the rate of general tourism – and it's forecast to reach $919 billion through 2022.
Wellness travelers are lusting for destinations that encourage them to step outside their comfort zones. Wellness has a real storytelling benefit, offering hotels and spas the opportunity to brand themselves in a robust way and bring in partners – for instance, eco-sensitive bath products, organic food producers, and celebrity yoga practitioners – to be part of their tale.
Wellness is also intertwined in our DNA. In 2018, we unveiled a specialized Wellness Division and appointed a veteran health and aesthetic storyteller to oversee it. She helped launch Well inTell, a "think tank" networking event and panel to bring business leaders together to innovate at the intersection of hospitality and wellness. Our premiere Well inTell was held in New York last November, and we're looking forward to bringing it to Los Angeles this spring.
It is our goal to grow this base of our business in 2019 with clients that embrace wellness and quite possibly intersect with our current expertise, travel. We think there is a high value proposition in being able to help wellness companies that want to be part of the travel industry and vice versa. We are primed to bring these two industries together and ultimately help message it for the media.
Getting over over-tourism
We've recently seen a great deal of press on the effects of "over-tourism." Areas like Machu Picchu, the Galapagos, and New Zealand are experiencing a harsh influx of travelers drawn by low-cost airfare and the appeal of popular tourist hotspots. That rush is detrimental to the environment through rampant littering, vandalism, and noise pollution.
From crises comes opportunity. Many of our clients have made sustainability integral to their business models and identities. Adventure travel operators such as Big Five Tours and Expeditions, Wilderness Expeditions, and Mountain Lodges of Peru, for instance, put sustainability on the front burner by offering experiential opportunities for guests to participate in protection of wildlife and funding non-profit efforts to improve quality of life through sustainable community development.
The ultra-luxury cruise line Seabourn has a long-running partnership with UNESCO that provides purposeful and sustainable travel experiences for guests. And last year, Andaz Maui at Wailea Resort won a sustainability award for recycling renewable fuel through a local biodiesel producer and purchasing sunflower oil for use in massages at its spa.
As with wellness, we encourage clients to get creative with sustainability in a way that is authentic and true to their story. The word itself has become an enticement for many travelers: Given the choice, wouldn't you rather engage in a 'purpose-led' hike or enjoy a sustainably-sourced meal at a hotel restaurant?
Putting it all together
What does this all mean? We want to our work to inspire change and inform trends, and in order to do that we will have to work together. Just as the world is changing, we are morphing into different types of publicists that have a global perspective and can-do-anything attitude. We are looking forward to understanding new types of influence and to creating stories that drive change in wellness and sustainability.
We believe that travel brings people and cultures a little closer together, and if we can do our part in helping them be a little more understanding of one another while celebrating the joys of travel, we're doing a pretty good job!
The Author
Jennifer Hawkins is founder and President of Hawkins International Public Relations. She has three decades of business development and PR experience promoting luxury hotels, resorts, spas, cruise lines, adventure travel and wellness.
Website
Email
The Author
Jennifer Hawkins is founder and President of Hawkins International Public Relations. She has three decades of business development and PR experience promoting luxury hotels, resorts, spas, cruise lines, adventure travel and wellness.
mail the author
visit the author's website
Forward, Post, Comment | #IpraITL
We are keen for our
IPRA Thought Leadership essays
to stimulate debate. With that objective in mind,
we encourage readers to participate in and facilitate discussion.
Please forward essay links to your industry contacts, post them to blogs, websites and social networking sites and above all give us your feedback via forums such as IPRA's LinkedIn group. A new ITL essay is published on the IPRA website every week. Prospective ITL essay contributors should send a short synopsis to IPRA head of editorial content Rob Gray
email
Share on Twitter
Share on Facebook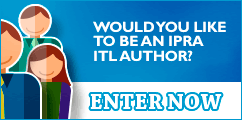 IPRAOfficial