Thought Leadership Essays
Viewing posts from March, 2019
By: Ronke Lawal 18/03/2019
When businesses take a chance on being at the forefront of social issues they put their integrity on the line. By Ronke Lawal.
By: Marian Salzman 11/03/2019
Effective solutions start with opposing sides spending time together and entering into conversation with a willingness not just to hear each other out but also to feel each other out. By Marian Salzman.
By: Louise O'Brien 04/03/2019
Identifying and working with the right social media influencers for a specific hotel, spa or restaurant can deliver impressive marketing results without breaking the bank. By Louise O'Brien.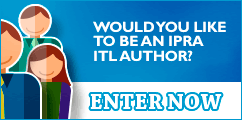 Tweets by @ipraofficial