Thought Leadership Essays
Viewing posts from March, 2019
By: Narda Shirley 25/03/2019

Critics of corporate philanthropy initiatives and purpose statements argue they are often more about the optics than real systemic change to the way companies treat their various stakeholders. By Narda Shirley.
By: Ronke Lawal 18/03/2019
When businesses take a chance on being at the forefront of social issues they put their integrity on the line. By Ronke Lawal.
By: Marian Salzman 11/03/2019
Effective solutions start with opposing sides spending time together and entering into conversation with a willingness not just to hear each other out but also to feel each other out. By Marian Salzman.
By: Louise O'Brien 04/03/2019
Identifying and working with the right social media influencers for a specific hotel, spa or restaurant can deliver impressive marketing results without breaking the bank. By Louise O'Brien.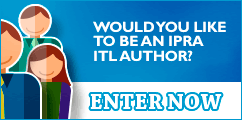 IPRAOfficial